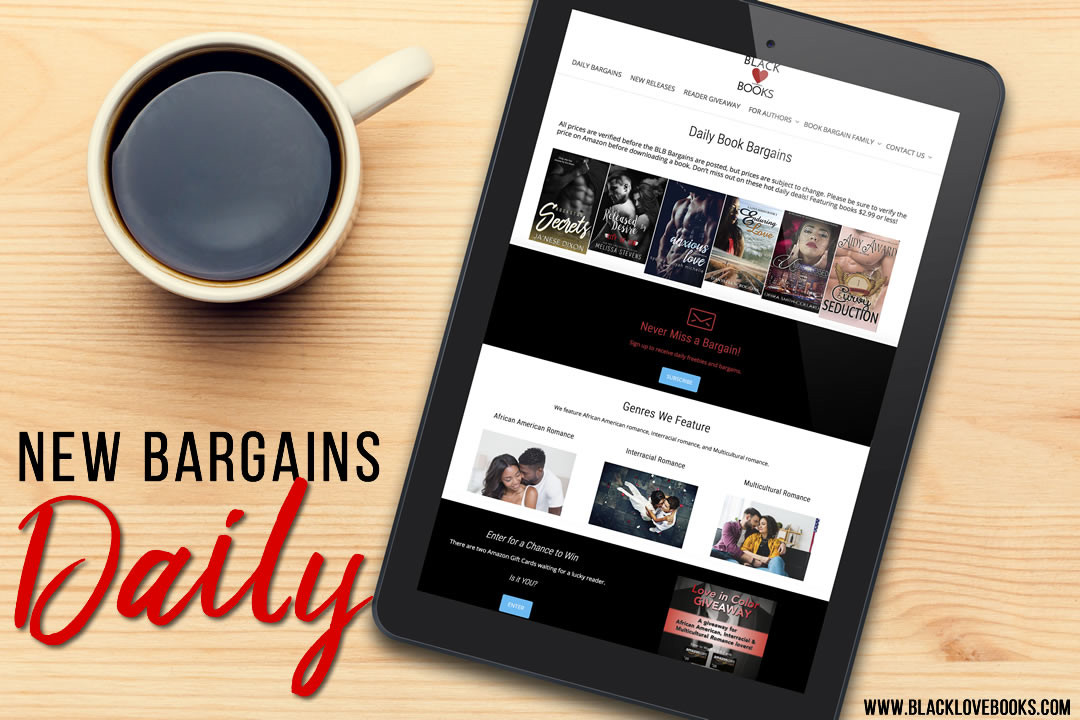 Daily Book Bargains are posted on our website and featured in our weekly email. The post includes your book description, excerpt, and purchase links on several ebook platforms.
Your book MUST be priced under $2.99.
Dates: Monday – Fridays
Fee: $5 ($15 with the optional Get Social upgrade)
The "Get Social" upgrade includes posting on Facebook, Instagram, and Twitter pointing to your standalone post on our website and a link to Amazon.
Submit your book details below to begin. We will invoice you for your feature via PayPal.
Questions, comments, concerns? Contact us.