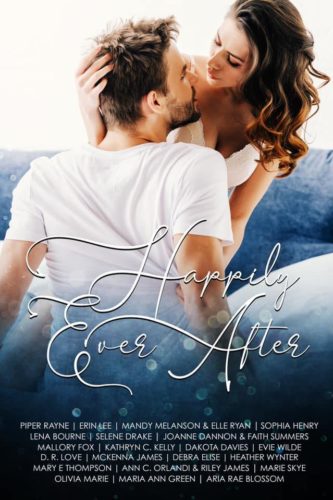 These heroes and heroines are lost without each other … but obstacles stand in their way.
Inside the pages of this steamy, limited edition boxed set created for you by your favorite romance authors, you'll find sexy, funny, heartwarming, and red hot romance reads, where characters navigate their love through all the twists, turns, and ups and downs required to reach a happily ever after.
Which passionate romance will be your favorite? The enemies turned to trusted lovers or the rock stars who know exactly what they want? Best friends who wish they could be more, forbidden love, or second chance at forever?
No matter what you love – enemies to lovers, second chance romance, a forbidden tale, vacation fling, opposites attract, comedy, or contemporary romance – every story in this limited edition boxed will deliver the satisfying end you crave.
One-click now to discover your new favorite ending with twenty-one happily ever afters guaranteed.
Fans of Abbi Glines, Jill Shalvis, and Lauren Landish will swoon for Happily Ever After.
Authors included in this set are:
Piper Rayne, Erin Lee, Mandy Melanson & Elle Ryan, Sophia Henry, Lena Bourne, Selene Drake, Joanne Dannon & Faith Summers, Mallory Fox, Kathryn C. Kelly, Dakota Davies, Evie Wilde, D. R. Love, Mckenna James, Debra Elise, Heather Wynter, Mary E Thompson, Ann C. Orlandi & Riley James, Marie Skye, Olivia Marie, Maria Ann Green, and Aria Rae Blossom