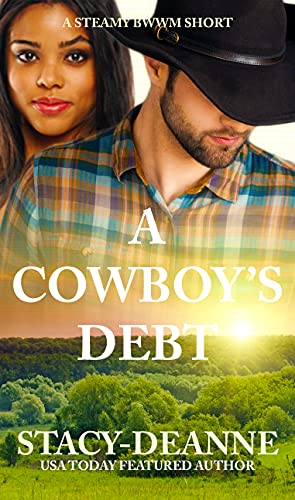 Sebastian's life is a mess. After throwing away his inheritance on gambling and running women, he's deeply in debt and has no one to turn to but Megan, whom he had a one-night stand recently and who also hates his guts.
Megan thinks Sebastian has some nerve crawling to her, of all people, for help. But one look at those big, masculine hands and electric eyes and she reluctantly offers him money for working on her hay farm.
What seems like a simple arrangement becomes much more complicated when Megan realizes she cares more about Sebastian than she thought.