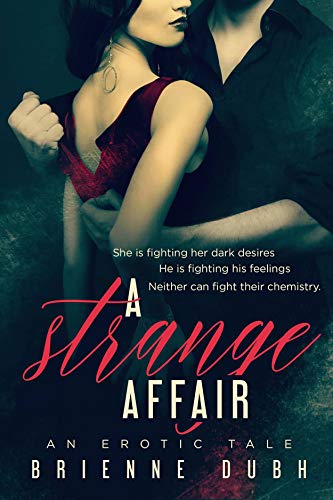 She is struggling to fight her dark desires.
He is trying to fight his feelings.
Neither of them can fight their chemistry.
Ellie Ré doesn't have time for men. They don't fit in with her career plan. She doesn't engage in flings or one night stands either, it's just not how she was raised. So when Aaron Strange enters her life she's thrown by her sudden dark desires. The feeling of wanting nothing other than to submit to this man terrifies her, but it excites her more. Will she give in to what feels right when she always thought it to be wrong?
Aaron Strange is happy at his new company. He can't get distracted here. He doesn't have time for emotional entanglements. But when he meets Ellie, something about her compels him to get closer. Is it because she refused him? Is it because she surprises him? Is it because he wants to possess her? Aaron finds himself wanting nothing more than to open her eyes to a world of pleasure and desire. But can he convince her to submit to the dark side and not fall for Ellie in the process.