This week we're featuring All That & Moore by USA Today Bestselling author Celeste Granger.
The All That & Moore series follows each sister in the Moore family as they navigate through the entanglements romance brings. Each book can be enjoyed if read as a standalone or if it's read in the order of the series
The full series is available in Kindle Unlimited.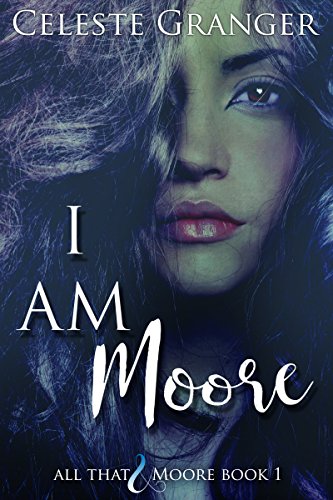 Emery Moore moved away from home after finishing her juris doctorate. She was a successful corporate attorney and had been living in Washington D. C. for the past five years. It wasn't often that she returned home to Atlanta, but the love of her family drew her back. Emery had success in so many facets of her life, but she hadn't been as lucky in love. The word love was unsettling for Emery; it was loaded with notions of submissiveness and sacrifice, the loss of self and being dependent on another person. Notions Emery wasn't sure she wanted. Yet, there was someone Emery couldn't shake her soul loose of and she tussled with her heart and the sensible tug in her mind daily.
Evan Stanton Esq. had been an integral part of Emery Moore's life for the past six months. He like she, was an attorney. During the day, the attorneys at law litigated from different sides of the aisle; fighting with everything they had for their clients. But for the past few months, business was left at the door, and the fighting ended as Evan and Emery delved into uncharted territory. Evan loved how Emery felt in his arms. The curve of her hips, the arch in her back made it difficult to keep his hands off her. It wasn't always like this. Emery had to be pursued, and although Evan was attracted to her unapologetic disposition in the courtroom, along with her sophisticated air, Emery was a challenge; one that Evan planned to take on full steam ahead.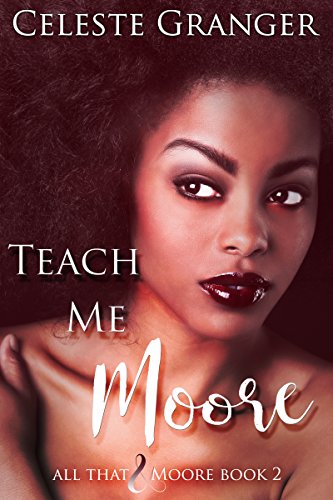 One family. Eight sisters, tangled in romance. Kennedy Moore, the second Moore sister, is the glue that holds the sisterhood together. While Emery, the oldest sister, was away in Washington DC, it was Kennedy that her younger sisters leaned on. A master chef in her own right, Kennedy spends most of her time in the background, pouring her passion into the culinary delicacies she creates for her clientele. Being in the kitchen has left little time for Kennedy to find love, outside of the love she has for culinary arts.
Bryce Monroe is the owner and head chef of Taste, a world-renowned, four-star restaurant in the heart of downtown Atlanta. Much like Kennedy, Bryce spends his days and nights in the kitchen, masterfully creating delectable dishes that keep his clientele coming back for more. Bryce is a multimillionaire who has everything he's always wanted except someone special to share it with.
An unintentional brush with Bryce Monroe reminds Kennedy that there is more to life than cooking and taking care of her sisters. The two have so much in common, and the chemistry they mutually felt shakes both their foundations. Bryce is captivated by Kennedy and realizes she is what he's been missing. Yet, Kennedy shies away, unsure whether there's room for something more in the world she's created for herself. Will Kennedy let down her guard and allow love in? Will Bryce push past her resistance and pursue the love of his life? Find out in Teach Me Moore: Book 2 in the All That & Moore Series.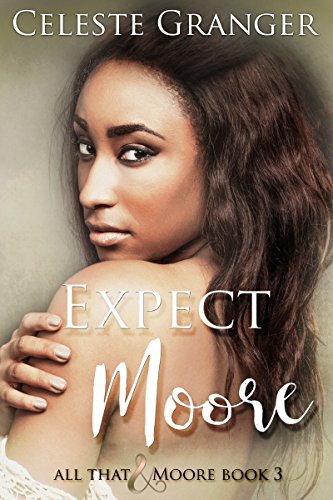 One family. Eight sisters, tangled in romance. Daphne Moore, third eldest sister of the Moore girls has had tremendous success in her professional life. As the Founder and Head Mistress of Moore Academy for Girls, Daphne taught her girls to be smart, self-reliant and confident. Yet, with all the success in her career, Daphne struggled when it came to matters of the heart. Daphne spent three years of her life loving a man who didn't show the same kind of faithful, unwavering love. The wounds Stephen left were deep, and Daphne wasn't sure she'd ever recover. Nicholas St. John, preeminent real estate developer and multimillionaire, was much like Daphne, successful professionally. However, unlike Daphne, there wasn't an unfaithful lover to taint Nicholas' view on love, Nicholas simply never made time for it. But an accidental encounter between the two would change the trajectory of both their lives.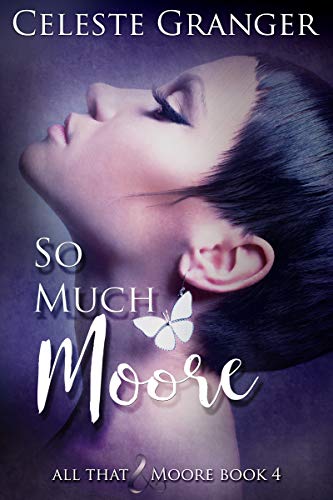 One family. Eight sisters, tangled in romance. Felicity Moore, an actuary and entrepreneur, deals with facts and numbers as the foundation of her business. Her hard work and nurturing dedication is what makes her a leader in the industry. It's the one thing that her world revolves around on a daily basis, and because of it, there had been no time for love or no place for a relationship in Felicity's life.
It is the sole reason why when Garrett Thompson enters her life, Felicity doesn't take him seriously. Especially with him being a trust fund baby. He's never had to work to earn a living. Although Garrett does dabble in philanthropic endeavors, he spends much of his time living in the lap of luxury; doing the things he wants to and nothing that he doesn't have to. Garrett lives by choice, and any relationship he's had in the past has been an accessory to his lifestyle not a primary focus. With Garrett living life on his own terms, what if anything do they have in common?
Despite Felicity being dismissive of him, Garrett intends to prove just how serious he can be.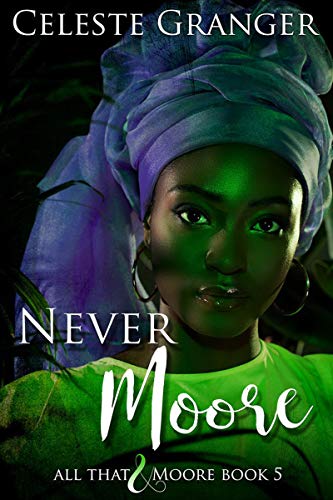 He was her best friend. She was the girl of his dreams.
Charity Moore is on the cusp of becoming the neurosurgeon she has always dreamed of becoming. As a student physician for world renowned Emory University Hospital, Charity demonstrates her intellectual prowess in the classroom and in the operating room. Charity has been plotting her course of becoming a surgeon for as long as she can remember. She plays by the rules, colors within the lines and does what is necessary to make her dreams come true.
O'Shea Ali, is also a student physician at Emory Hospital. As the son of international industry giants, financial security has never been an issue. For O'Shea, becoming a neurosurgeon isn't about prestige or financial gain. His desire stems from O'Shea's passion to charter new medical territory and save lives. O'Shea lives his life passionately without restriction. He fights for what he believes in and is a fierce protector of the one's he loves. That includes Charity.
But emerging desire crosses the friendship line, catapulting Charity and O'Shea out of the friendship zone and into dangerous territory. Charity fears their new entanglement is risky and may cost her the very relationship she treasures most. While O'Shea's unbridled yearnings for Charity become harder to contain, he doesn't want to lose what they have in pursuit of what he craves.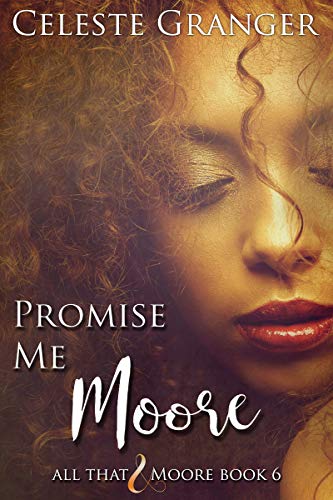 Physical therapist, Aubrey Moore, is growing her private practice, heavily courted by coaches from every major sport as she continues to become a household name. Focusing exclusively on her business, Aubrey has made little time for matters of the heart until retail store mogul and multimillionaire, Brett Quinn catches her eye during a charity basketball game. No one woman has captivated Brett's heart but that fleeting encounter ignited a spark, and when they meet again, the seed of attraction that captivated them before blooms, leaving them both to wonder if their reunion could be their second chance.
Book 7: Moore Than Enough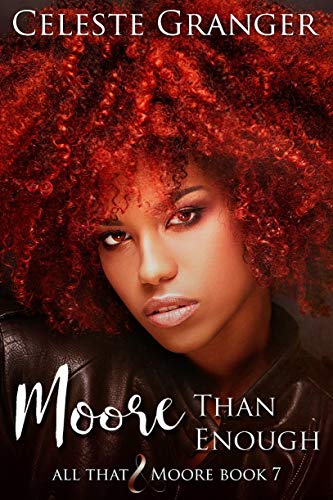 It's never too late for the right one…
As an international attaché to a Sudanese Diplomat, Ivory Moore is constantly surrounded by very important people, making international exchange seem easy with her mastery of multiple languages and business accouterment. Between her job and her loving family, Ivory's life is full. VIP'S don't impress her. It takes more than that to gain Ivory's attention. Or so she thought until a chance encounter with a blast from the past shakes her foundation at the very core.
Roman West was that disruption, rocking Ivory on her heels. A visit to the Sudanese Embassy brought Ivory Moore back into his life. Seeing her again reawakened feelings he thought were lost for good. Although their encounter seemed to have been by happenstance, Roman believed in destiny, and he refused to lose Ivory again. But Roman was a man with secrets; secrets that could ruin what he hoped would be their future and certainly devastate their past.
Book 8: My Cherie a'Moore
She was somewhat of a free spirit, yet, she felt rightly guided to his.
Trinity Moore, burgeoning entrepreneur and youngest of the Moore sisters, does what she will. Whether business or pleasure, Trinity does it on her own terms, unapologetically.
But he touched her in a way Trinity couldn't deny; assuaging unknown pains and awakening a transcendental energy that spoke to her soul. She realized she wanted more of that touch. Esau Knight was right there to fulfill her every desire.