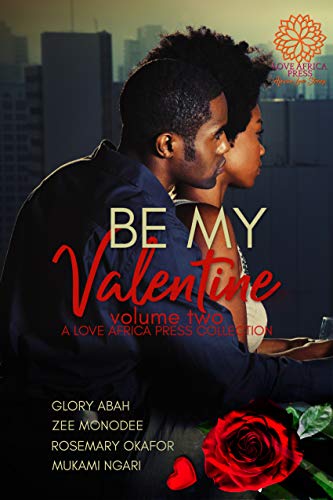 Will love win this Valentine season?
Life is beautiful especially when you're in love.
Dive into these hand-picked contemporary romance novellas and fall in love this Valentine's Day.
THE CURSE OF VALENTINE by Glory Abah
Jane fell in love in January, to a man she glimpses every evening after work on the way home. Not bold enough to talk to him, she's content with just staring at her daily fix from afar.
Until one stupid February day when he approaches, starts a conversation and she bolts.
Because February is the worst month in the history of months. And she's cursed. Cursed to be dumped and left broken-hearted on Valentine Day.
Can she break the curse of Valentine and keep the man she loves?
SHE WILL BE LOVED by Zee Monodee
This Valentine's Day, the music scene's hottest artist, DJ Den, is set to perform his worldwide smash hit in Mauritius. Jaeden Kang—the man from Shetland behind the stage name—is looking forward to a break and some inspiration before his tour gobbles him up again.
Tanzanian medical doctor Zenobia Hashemi is visiting her brother on the island when her path crosses that of Jaeden and they're off to a rocky start.
Neither of them 'does' love … but life has other plans for them during this trip!
WHEN LOVE HAPPENS by Rosemary Okafor
Morgan is ruthless and plays dirty to protect his billion-dollar conglomerate. However, he holds a dark secret that could destroy him if exposed. His relationships with women are about pleasure alone until one weekend with the beautiful Eno leaves him ready to risk everything for her.
Eno was a young journalist when she witnessed Morgan murder his wife. Six years later, she's ready to do anything to make him pay for his crime. Until she falls for his charms. Now she's torn between destroying the proud billionaire and allowing herself to fall in-love with him.
UNTIL MORNING by Mukami Ngari
Following a devastating relationship breakup, Zawadi is out on a girls' night out with friends when she meets a sexy stranger with a deep soulful voice created for baby-making music, the handsome face and hot body of a potential cult leader and who rides a motorbike like a speed demon. He becomes her first one-night stand.
Soon she discovers the sexy stranger is her new investor, Gerald. Things deteriorate when he pretends he's never met her and then she discovers his unfathomable secret.