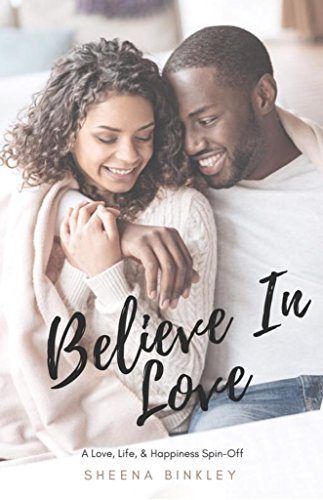 Cheryl:
Marcus and I have been through a lot in our short relationship. No matter what issues occurred between us, we both found a way to get through them together.
In recent months, our lives have changed drastically, from becoming parents for a second time to our busy professional schedules, we're finding it more difficult to spend time together. Now that I'm going into my residency, I'm having even more challenges trying to compete with my colleagues, including the arrogant and obnoxious Drew Harrison. With him constantly on my back, and the struggles accepting Jackie's death, I feel as if I'm going to explode. I don't know if I can talk to Marcus about it, especially when he has his own problems to deal with.
If I can't talk to my husband, then who can I talk to?
Marcus:
Cheryl and I had a rough start to our relationship six years ago. From miscommunication to trust issues, the two of us were able to overcome our dilemmas and be there for one another.
Lately, things between us have started to fall apart. With our busy schedules, we barely have time to see each other, let alone have alone time. We did reconnect recently, but things are not the same between us. I want us to get back to what we had together. I need for us to.
Now that I'd opened a new club in another city, I'm spending more time there getting the new staff settled. There's one person in particular that is helping me more than anyone, which is a good thing, but could be dangerous once Cheryl finds out.
I know she's hiding something from me, which is driving me crazy; but should I be upset when I'm doing the same thing to her?