This week we're featuring the Blazin' Love Series by Ja'Nese Dixon.
The Blazin' Love Series follows ten girlfriends—all with guy names—affectionately known as the GIB, the guys in black.
Join them, as they work together building a luxury concierge service based in Austin, Texas.
Be prepared to laugh, cry, and walk away an official member of the GIB. You'll sooo want girlfriends like these and you'll drool over the men who can't resist women ready to take charge of their lives.
These steamy holiday novellas are standalone books, but it's best if read in order. Hence this LIMITED EDITION box set featuring BWWM romance, a secret baby romance, a single dad, millionaire women, alpha men, and most of all TEN happily-ever-afters.
Get ready for a ride of a lifetime in this binge-worthy series!
This series is available in Kindle Unlimited.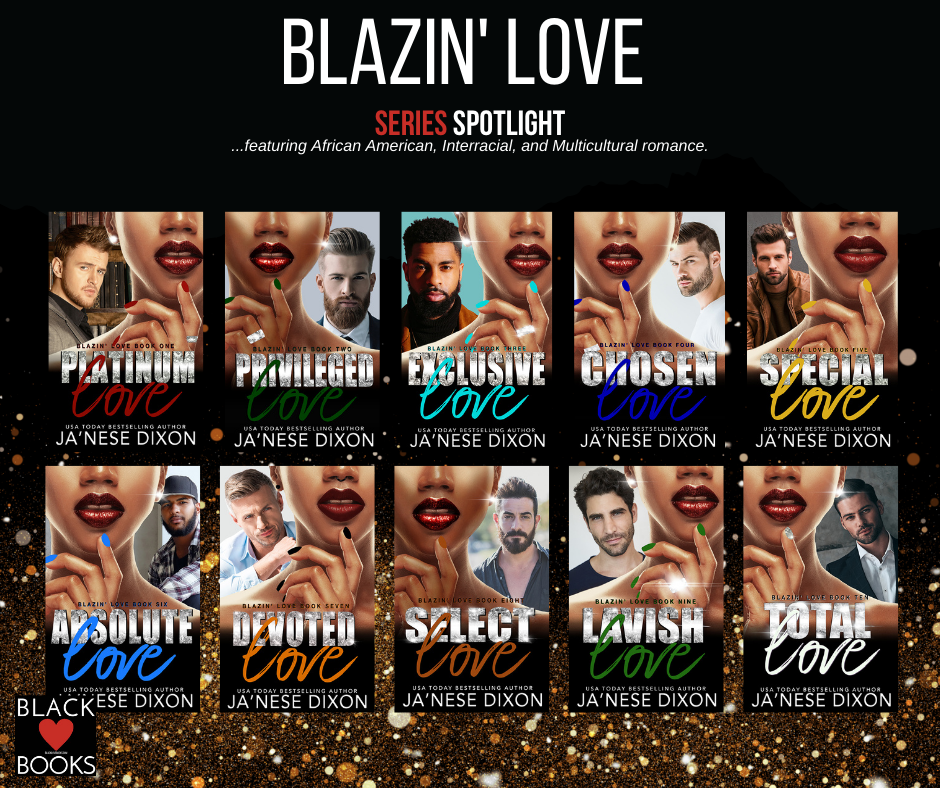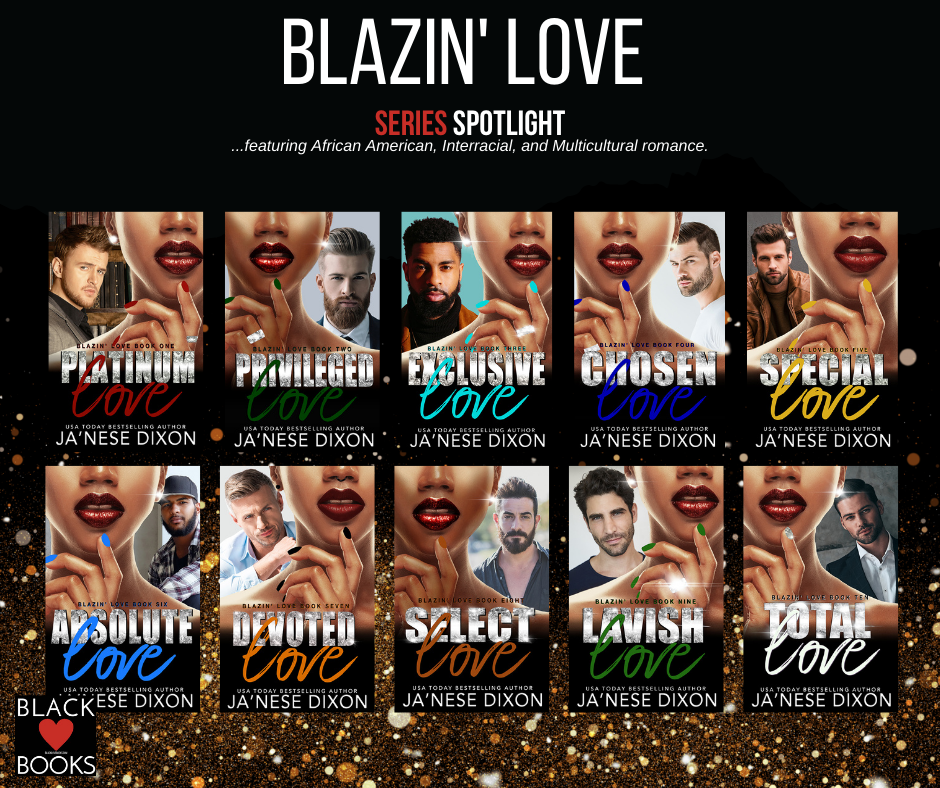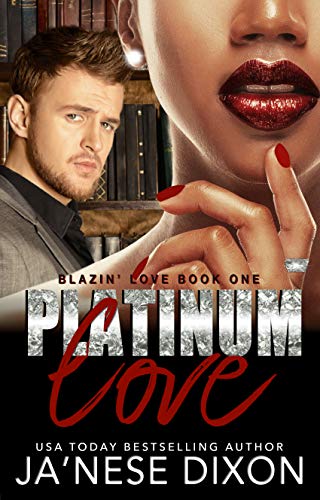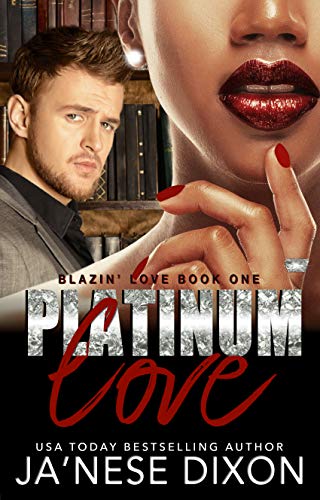 I run to my favorite bar determined to figure out how I managed to lose my man and my inheritance in one night. The man is replaceable, but my monthly stipend is not.
I'm Hunter Preston. My friends call me Jo and I'm the only child to a media mogul. I was traveling the world, living my best life, until Daddy dropped a million-dollar bomb, annihilating my boujee world.
Double or nothing.
He gave me thirty days to pitch a million dollar business concept, or I can say goodbye to my trust fund.
So, here I am with my girls, trying to get more than selfie advice, when Ben, the sexy bartender—who either abhors me or he's immune to my flirting—offers to help write the business plan under one condition. He wants $50,000.
$50k to get $1 mil sounds reasonable until I remember how hot he is and how off-limits he is and how he wants nothing to do with a woman like me.
I'm screwed, pass me another drink.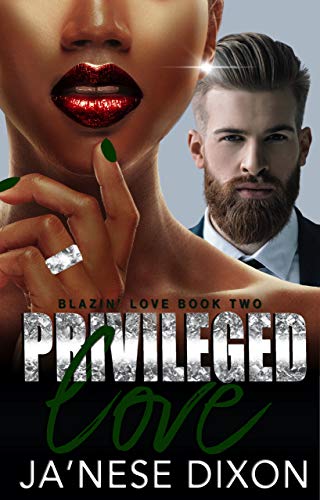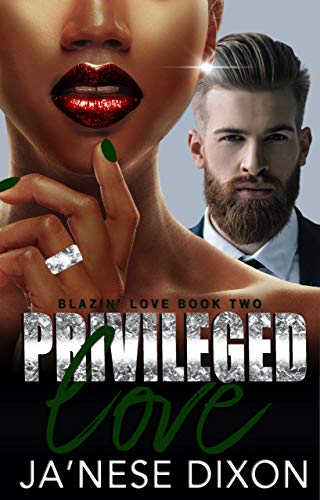 The day is really not important, at least that's what I thought. I dress to impress, ready to secure my first contract as a partner with Platinum Prestige.
Simple, right? No, I wish.
I'm Harper Price. I've joined my best friends in starting an elite concierge service and I'm up. My sole task is to lease an airplane from Liam.
I walk in, he proposes, I walk out.
Apparently, his billions have gone to his head and now the sexy, arrogant menace won't leave me alone. His head is hard as a brick. (Take that any way you want.) And he refuses to accept "no" in any language. But I'm done with love.
No more.
Nada.
No mas.
Yet secretly, I'm scribbling my first name with his last name. Then he whispers, "Live a little Harper." And his money green eyes shine like dollars signs as he throws an unexpected curve ball. He'll grant three wishes, when…not if…I say yes.
Does having the most eligible rich bachelor begging to put a ring on it make me lucky? Hell no!
Not when my heart is screaming leap, my head is screaming caution, and my panties are.…
Oh hell, this is a f'in plane crash waiting to happen.
What is a woman to do?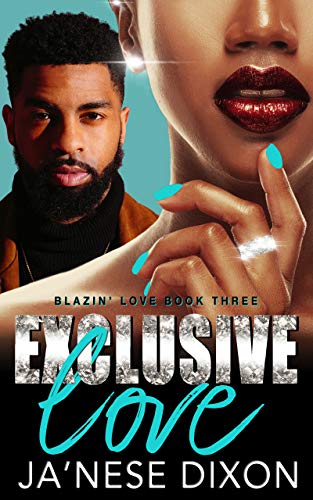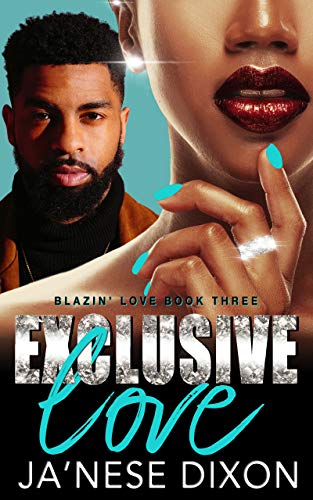 I'm sitting on the pew next to my Mom, handling my daughter duties when HE—Darius Grant— walks in sparking thoughts that guarantee I'm going straight to hell with gasoline panties on.
I'm Charlee Stuart. I've joined my best friends in starting an elite concierge service. My assignment is to find premium services for our upscale clientele. Truth is, I have no idea what I'm doing, but I won't fail my guys.
He takes the seat in front of me blocking my view. At six foot, fine, and filthy rich, I'm hoping I won't be struck by lightning. Then I remember Darius is off limits. But his chocolates may be just what I need to test my skills of persuasion.
I'm not the kind of woman to chase a dude, but I might hop in his direction. And I'm making a promise on this hard-ass pew before the Man and my momma, that I will not…will not fall for Darius again.
Then he turns and winks in my direction. For the love of things hot and tempting, please…
Father…take me now!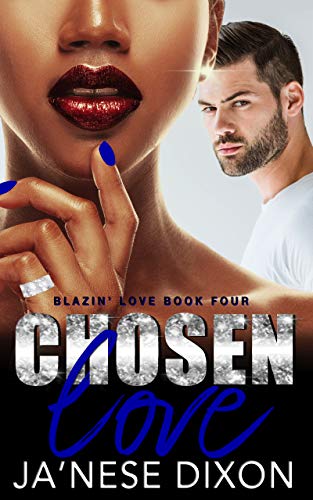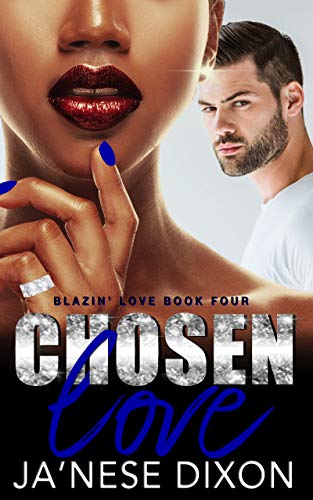 I had a simple plan. Find a decent guy, get married, have some babies. He didn't have to wow me, just a nice, normal, safe man. But my safe selection came with strings, and suddenly my simple plan isn't what I want at all.
I'm Taylor Wallace. I'm questioning life right now. Whether it's time to cut my losses and swap Plan A for Plan B. Thankfully, I have a great distraction. I joined my best friends in starting a new business, Platinum Prestige, an elite concierge service.
Then I meet Zach. His eyes see through my doubts, and his ironclad will steamrolls through my fears. He's everything I don't need, yet everything I want. But he's not part of my plan.
Our undeniable passion turns my simple life from black and white to vibrant color. It has me wondering why I ever settled for safe at all.
Then suddenly, my walk on the wild side lands me squarely in his trap…for life. And once again I'm torn between safe and reckless…settling and chosen.
What's a woman to do?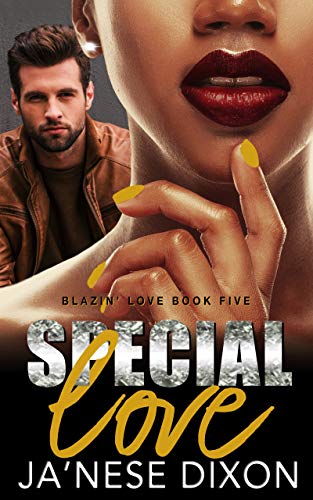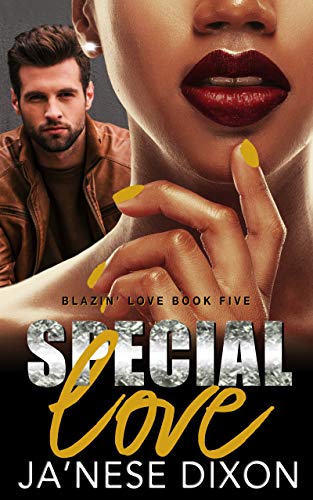 I couldn't see myself married until I conquered my career. So, when Maximus dropped to one knee in front of our family and friends, I freaked.
I'm Parker Hamilton. I should be experiencing an all-time high, as a partner of Platinum Prestige and a top real estate agent in Texas. But I don't have my man, and it's lonelier than I imagined.
So, I decided to host a soiree on a party bus to take my guests through Austin Hill Country, I don't expect to see Max board, especially with her.
She's the woman I've hated since she took kiddie scissors to my ponytail. The one who "accidentally" dropped fruit punch on my cream prom dress. The woman that finds a way to sabotage every picture perfect moment.
When Max looks at me, I can still see the hunger in his eyes.
Ready or not, I have four hours to make him mine again. And this time, I'm willing to do whatever it takes to get a second chance.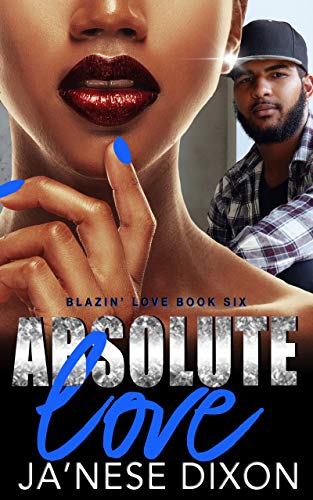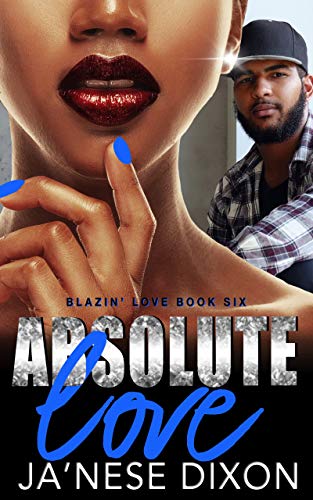 I'm sitting in a luncheon and my boss announces that I'm the first female African American partner under the age of thirty in the history of the firm.
I'm Ryann Gibson. I practice corporate law by day and hang with my guys by night, as a partner of Platinum Prestige. My bank account is fat, my house is laid, but my bed is cold and empty.
Dating at this stage of my life mirrors the setup of a bad joke. What do you get when you…fill in the blank? Meet an old guy? Meet a broke guy? Meet a young guy?
When Xavier, our waiter, asks me out I wait for the rest of the joke. Because he has three strikes against him.
He's young, cocky, and he just quit his job. His confidence intrigues me and our instant attraction has me saying yes when I should say no.
Little do I know, I'm signing up for the ride of my life. Nor how this one concession sets my cold bed ablaze and all work, no play becomes all night, all day.
But when the smoke clears, can two people so different find love?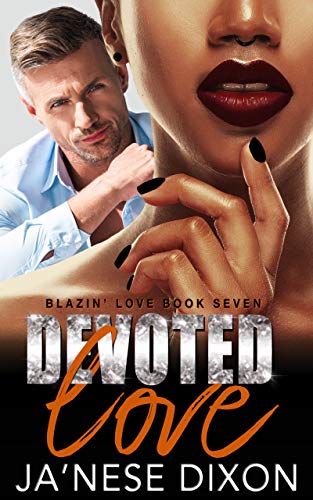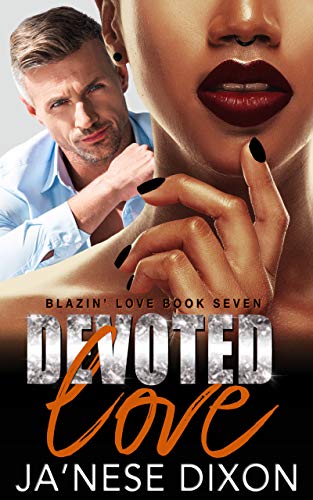 I'm dressed as a fairy princess. Only my guys get the irony as I cover my tats in makeup and hide my dreadlocks underneath a platinum blonde and pink wig to snag Ryker.
I'm Jordan Cole, the tech whisperer and a partner with my best friends in Platinum Prestige. I gladly hide behind the scenes because I don't handle social situations or people well.
I manage to control my inner freak until I'm stuck alone in a room with Ryker Colin, fifteen years my senior, classically handsome, and the managing partner of a prestigious law firm.
Nothing about me belongs in his pristine life. I fumble, stutter, and I might snort when I laugh. So, when Ryker hires me to build a custom app, I realize I want more than the contract, I want him.
Now the question remains, can I cast a spell to make the handsome prince fall madly in love with an oddity like me?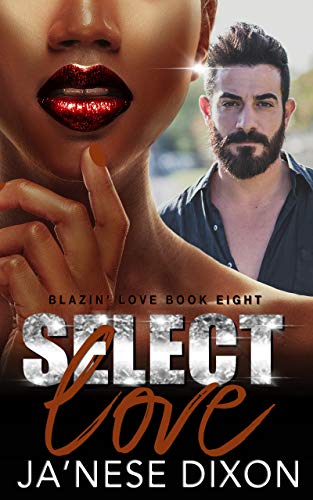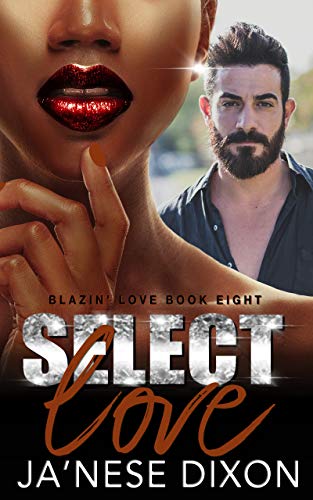 I'm straddled on the back of a Harley. This story will go down in history about how I trade in my luxury holiday trip for a road trip on a motorcycle.
I'm Payton Stephens, I own several luxury car dealerships, and I'm one-tenth of the badass women behind Platinum Prestige. My assignment—oversee the custom build of two motorcycles—and it seemed straightforward until I walked into Cade's lair.
All my contacts pointed to one man for the job, Cade Reynolds. This man screams dangerous, hot, and heartbreaker. But there's something about his rough edges and the taste of his kisses that has me hungry for more.
Then he challenges me to a game of strip poker. I forget the turkey with beef on my mind. And the good girl in me hopes it's possible to snag this bad boy because I'm all in leather, lace, and all.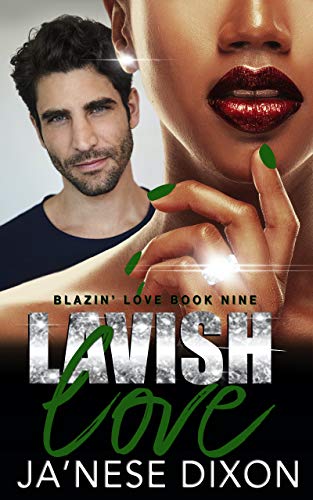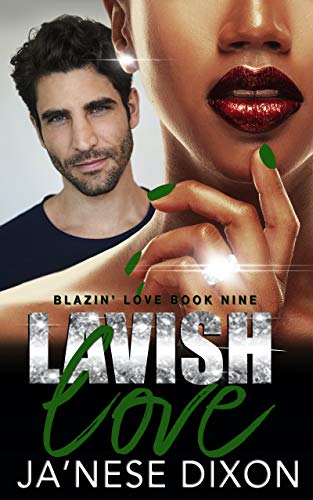 The little Santa in the hotel lobby is shady AF as I do the walk of shame. I accepted this assignment with one caveat: Don't land in Mateo's bed.
I'm Alexandria Martinez. I'm a globetrotter specializing in international trade. After almost ten years in business, Platinum Prestige is considering global expansion. And I'm questioning if I'm the woman for the job.
Mateo is dangerous for my heart yet beneficial for the next phase of our growth. He agrees to mentor me for the next six months in exchange for pretending to be his doting fiancé over the holidays.
I agree, and the Latin don Juan slips a rock the size of Texas on my finger, and the weight of it and his life force me to define love, happiness, and the true meaning of Christmas.
I expect snow and lights. I expect him to flirt and lavish me with the best his wealth provides. But what I didn't expect was romance and passion and my willingness to let him in again.
Should I trust the lessons born from heartbreak? Or should I embrace the love budding amidst the concrete around my heart?
Mateo seems to think the answer lies in the gift of Christmas. And now I'm starting to believe maybe he's right.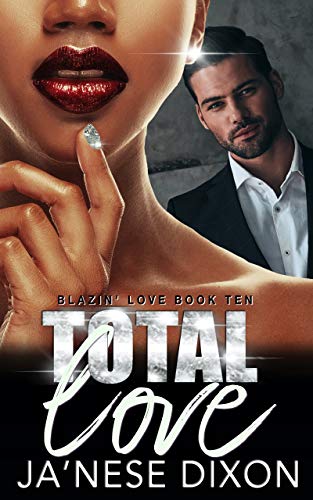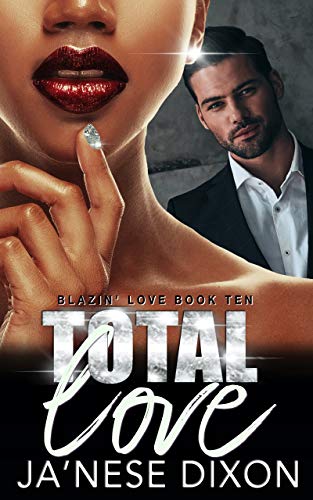 Business is insane, and my life is unrecognizable, thanks to the bundle of joy I carried home from my last trip to Las Vegas. But exceeding a billion dollars is worth celebrating until I see my son's father.
I'm Chase Elliott. The GIB boarded a private flight to the City of Second Chances to celebrate our 10th Anniversary. A weekend is all I need to pop in and out of his city until Jameson enters the club.
The man who devoured my body and changed my life. The man who haunts my dreams, craving him, is etched in the fibers of my soul.
And I fold to my last mistake of the old year, and in the heat of passion, I reveal our son has his eyes. I slip into the New Year running home under a cloud of Jameson's threat—my hand or his son.
I'm prepared to fight the man who confiscated my heart. And as the truth comes to the light, I only hope lies don't tear down the house that love built.