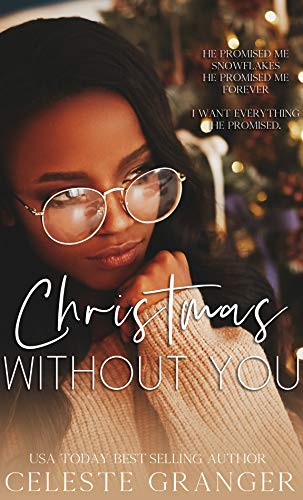 "He promised me snowflakes.
He promised me forever.
I want everything he promised."
Wren Murphy, prodigy, and vice-principal is on cloud nine after her boyfriend of three years, Phillip Anderson proposed to her. Being married to the love of her life is Wren's dream, and it's finally coming to fruition. She's excited about their upcoming holiday vacation to the Swiss Alps. Phillip, a commercial airline pilot, maintains a hectic schedule, but he promised Wren the Alps. He promised uninterrupted time together to kindle their loving relationship.
But Phillip can't keep his promise, again, a reminder of all the other promises he's failed to keep. That disappointment causes Wren to go home for the holidays instead. To her surprise, best friend, Torrence Edison, makes the same decision. Their reunion is a pleasant distraction. Emerging desire threatens to cross the friendship line when Torrence's suppressed desire rises to the surface. His impassioned yearnings for Wren are hard to contain; yet, Torrence doesn't want to push her to a place she's not willing to go.
Wren is surprised by her own eager response to the man that has always been there for her. She has a decision to make; hold on to the promise of forever or risk it all with someone who's kept every promise he's ever made.