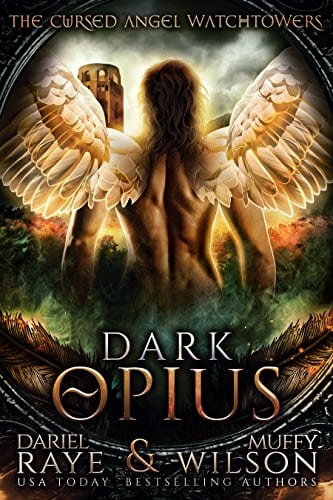 One passionate decision can be hell for an archangel.
Gabriel's mission from God was simple. At least that's what he thought, until Helen Warner, his charge, loses her husband in the cataclysmic disaster perpetuated by Asmodeus, the ruthless demon of lust. Unable to stand by and watch while Helen plummets, losing her faith and her will to live, Gabriel defies the rules that have governed his entire existence and plunges to earth with no regard for the consequences.
Problem? Intervening without God's permission sets him on a dangerous course rife with deadly distractions and pitfalls, and now, his immortal soul hangs in the balance. His life becomes even more complicated when he befriends Narsaé, a beautiful, powerful, yet untrained force in her own right.
Pitted against Asmodeus and his army of demons, unexpected human emotions—jealousy, doubt, even love—threaten his most basic beliefs. Gabriel must protect those he has come to love and unite the warring factions against their common enemy, Asmodeus, while controlling the foreign, often debilitating emotions that torment him.
Can Gabriel save their home, all the besieged residents, and Watchtower 11, sending Asmodeus and his army of demons to a fiery Hell? Failure means certain death for all.
But Gabriel must face an even more difficult challenge than war and death—will he risk Heaven, immortality, and his very soul for the love of Narsaé?