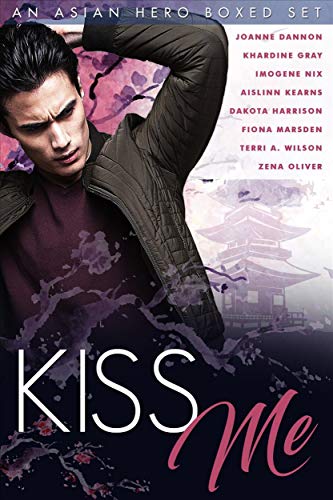 Two Worlds, One Kiss, a Lifetime of Love
For fans of "Crazy Rich Asians" and Jenny Han's "To All the Boys I loved", you're sure to love this collection of EIGHT sweet contemporary romance novellas featuring handsome Asian heroes.
From Australia's vineyards to the bright lights of Hong Kong, these stories have something for anyone looking for a little international flair in their romance.
This set will only be available for a limited time, so don't miss out!
Joanne Dannon – An Unexpected Forever
Khardine Gray – Kisses and Blossoms
Imogene Nix – Hero of Heartbreak Hill
Aislinn Kearns – Until You
Dakota Harrison – Once Upon a K-Pop Prince
Fiona Marsden – Beautiful Stranger
Terri A. Wilson – A New Ending
Zena Oliver – Seven-Day Cruise