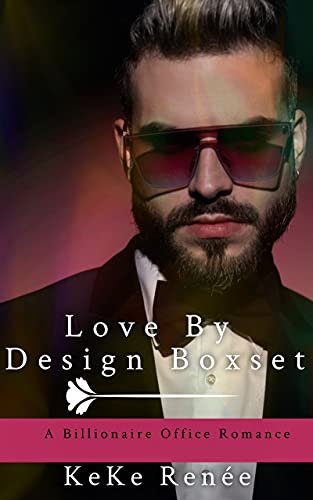 One Night Only- Book 1
What would do you do if your boss is an asshole that constantly nitpicks at your work? If you're Savannah Houser, you nitpick right back. The problem is that it causes tension around the workplace. When an opportunity to get a promotion opens up, Savannah works her butt off to be seen. The unexpected side effect of that is having to juggle her newfound pleasures of having Cassian as not only her boss, but also as her lover.
Cassian and Savannah Love By Design Book 2
Cassian and Savannah are the kind of couple everyone envies. They're wholly in love and aren't afraid to show it, but their perfect image doesn't sit well with one person and she's determined to make sure she destroys their relationship, and quite possibly, Savannah's reputation as a well sought-after designer.
Amy, Cassian's assistant, has had her heart set on being the one he can't live without, but that can't happen with Savannah in the picture. Amy must play her cards right to win the man of her dreams, and that means, hit Savannah where it hurts most—by sabotaging her big new contract and knocking her off the pedestal Cassian keeps her on.
Will the once-in-a-lifetime romance be able withstand the strain or will Amy's plan backfire on her?
Deidra's Love-A Love By Design Book 3
A girl can only work hard, dream big, and stay focused on getting to the top for so long until I realized becoming a partner of a top entertainment law firm may not be the dream job I thought it would be after all. The closer I get to achieving my dream, the easier my world starts to unravel, and what I didn't expect was the chaos to come in the sinful package of Logan Nash. It doesn't help that were enemies with a mutual competition in the workplace and outside. He didn't expect to fall for me, a sassy, curvy, uptight virgin who pushes his every button.