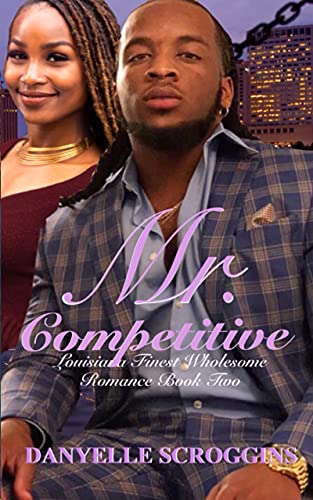 It's never fun when life happens and things change....
Maddox Fox, a/k/a Mr. Competitive has come face to face with his past, right when he was getting ready to explore his future, with the highly competitive, Dr. Gazelle Shaw. When Gazelle makes a suggestion that Maddox eventually succumbs to, he finds himself face to face with the woman he left behind. Now, he's having to give up what he desired to take care of what God decides.
Dr. Gazelle Necole Shaw is no youngster, but there are some unfinished emotions from some things in her past that has brought her front and center with her past. She'll never be able to move on until she deals with feelings of abandonment. First, from a father she never knew that causes her to fight for children without dads. Then, from a man who broke her heart and killed her child. Will she be able to get her wholeness, or will one more twist send her spiraling down the wrong road.
We all decide what we want out of life and who we want to spend our lives with, but what happens when God changes the course? Do you take into account that you cannot compete with the Creator and just travel the course? Or do you fight to do things your way, eventually destroying everything?
...but remember while you are going through, a meanwhile is being worked out that ends with love!