This week we're featuring the Once Upon A Villain Series Season 2–a multi-author series.
Villains need love too, right?
Well, that's what the sorceress, Celeste Dubois, thinks. She's giving our favorite villains a chance to rewrite their destiny. How they use this gift is up to them. Will our bad guys and girls change for the better? Or will they continue in their wicked ways? Find out when you read the Once Upon A Villain Series.
Are you ready to get wicked?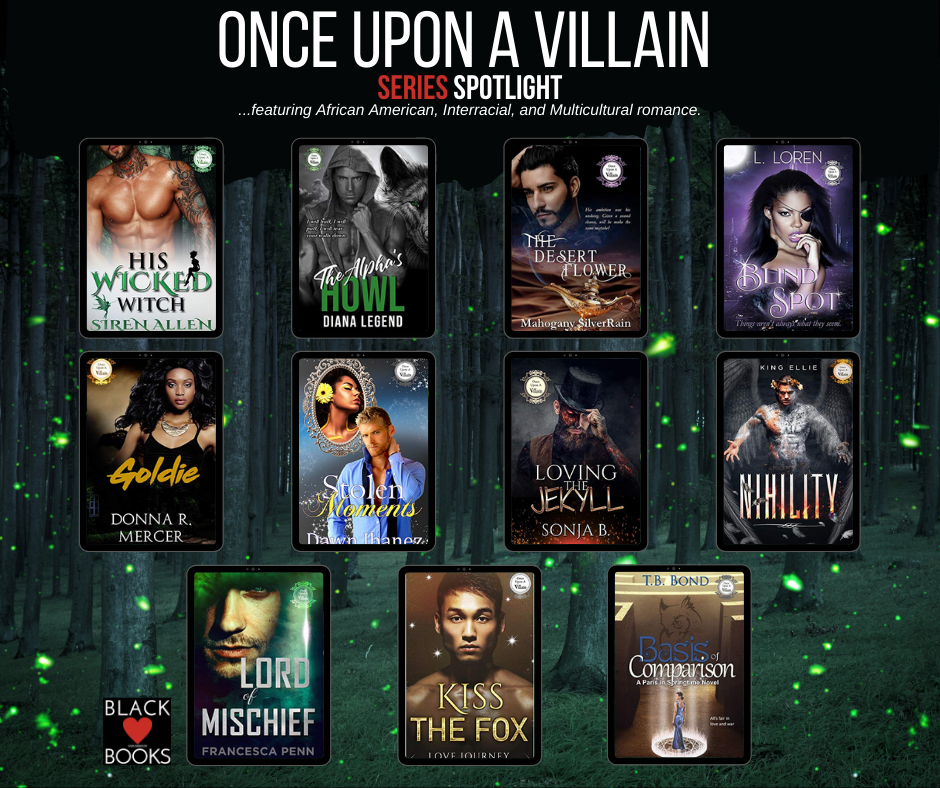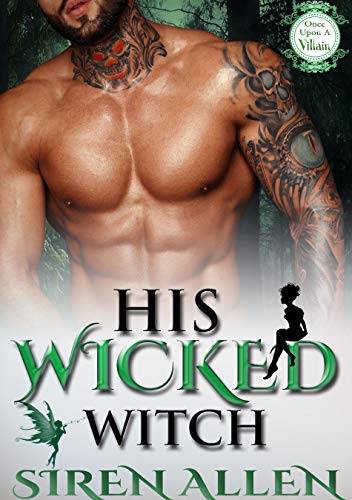 Some call her evil. Most call her wicked.
In the end, they will all call her queen.
Princess Ivy Pendragon refuses to be denied what's rightfully hers. The crown belongs on her head. And if she can't wear it, no one will. But the path to the throne is paved with lust, lies, and betrayal. It's hard to tell who's for her and who's against her. There's only one person she can be vulnerable in front of. But even he has secrets he refuses to share with her. Unwilling to give up on her dream, Ivy vows to destroy anyone who stands in her way.
Even the man she loves.
His secrets could prevent her from becoming queen.
Lance Thorne only has one thought on his mind, stop the poison princess, Ivy Pendragon. He's the only one strong enough, powerful enough, to do what must be done to bring peace to the kingdom. And he has every intention of doing that, until he meets the princess he's supposed to kill.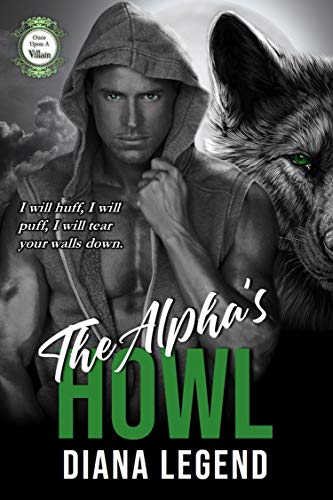 A scarred pig. A dangerous wolf.
It has always been this way; two families at war.
His father destroyed her family. She burned his father to death.
Now centuries later, the tradition of hate and malice continues. He is out for vengeance, seeking to terminate the porker of the 'Piggly Wiggly' tribe who killed his father.
She eats wolf for breakfast … raw, and has no problem taking down the one who wants her dead. Wolves ruined her family, took away her protection. Although pigs are known to be vulnerable, this particular porker is no pushover.
But fate is twisted.
As the two enemies face off in a deadly battle, his huffing and puffing is tearing her walls down. And it's not the walls it was intended to rip apart, but the walls of protection she build around her heart.
Facing his enemy has never been this difficult. Not only is she proving to be a formidable opponent, she is also intent to warming his stone old heart.
Book 3: The Desert Flower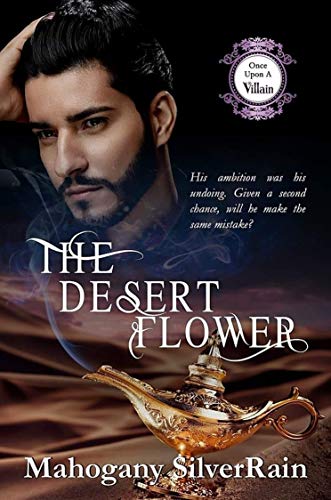 SORCERY. REVENGE. An all powerful genie in an itty bitty living space.
Jabaar grew up in the palace of the Sultan Ibrahim and Sultana Abijah, who is Ethiopian. Jabaar's mother, A'dab, was the royal midwife and Jabaar would accompany her to help deliver the babies and to learn the healing arts of magic. His father, however, thought it would make Jabaar "too soft" and he feared Jabaar might become a eunuch in the Sultan's harem.
However, in the harem, Jabaar meets the Sultan's eldest daughter, Aaliyah. When Sultana Abijah gives birth to a stillborn son, the only male heir, the Sultan blames A'dab, and sentenced her to death.
Feeling guilty about the midwife, the Sultan bestowed favors upon Jabaar and his father, becoming close to Jabaar. Jabaar became like a surrogate son to the Sultan and he learned everything a male heir would learn. He gave him the choice of exotic pets from his exotic zoo and Jabaar chose an African Gray Parrot and named him Ido, (ee-doo).
When Jabaar turned twenty-one, the Sultan made him the Royal Vizier, a job that was supposed to go to Jabaar's father, Jabir. Jabir plotted against Jabaar, but Ido found out and told Jabaar. He had his father put in the dungeon, never to be seen or heard from again.
Aaliyah and Jabaar stayed friends and that friendship grew into love. However, Jabaar still held a grudge against the Sultan, playing the long game with the ultimate goal of ruling the kingdom. So when the Sultan refused to let Jabaar marry Aaliyah, Jabaar resorted to dark magic. Locking the Sultan away after mesmerizing the palace guards and servants with the staff the Sultan gave him, Aaliyah refused to marry him. Heartbroken, he threatened to kill the Sultan if Aaliyah refused. She relented, but vowed to make his life hell.
Unfortunately for Jabaar, Aaliyah befriended a young orphan named Allasim, who had a genie. After Jabaar had Ido steal the genie's lamp, he used the genie to seize control of the kingdom. He tossed a bound Allasim into the ocean. However, the genie rescued Allasim and the Sultan. Allasim tricked Jabaar into making his final wish, to be all powerful. Genie granted his wish and turned him into a genie. The genie then threw the lamp far away into the Sudan desert where Jabaar meets the Eternal Witch, Celeste Dubois, and is offered a chance to change his destiny by rewriting his past.
Will Jabaar change his evil ways and win the heart of his desert flower?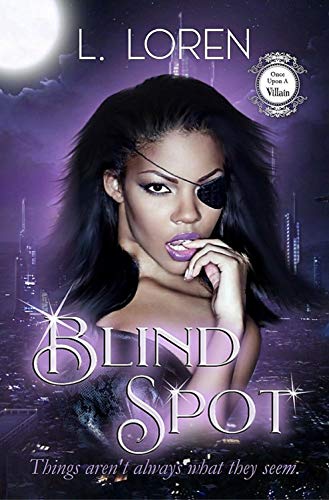 Ceren Getty believes villains are a necessary evil to balance the natural order of the world. That's why she has vowed to destroy The Eternal Witch's plan to grant second chances to villains. Determined to return the villains to their natural state, she embarks on a quest to reverse Celeste Dubois' magical spell and put an end to villain shaming once and for all.
Ryver Nile believes he is the last of the cyclops. He longs for the love of a good woman and the restoration of his species. When he meets Ceren, he knows immediately she is the one who can fulfill his dreams. However, she is too consumed with hatred and revenge to see what is right in front of her eye. Will love be able to conquer hate in this tale of good vs evil? Find out in Blind Spot.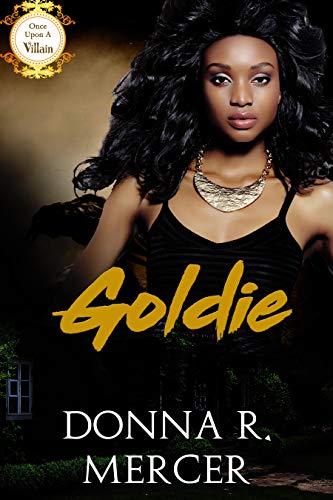 Goldie made a career out of getting the things that people wanted… for a price. She didn't let her conscious interfere with business. Ethics or legalities were not her issues. Once she received her money, her services ended. What came afterwards was a problem for the new owners, not her. It was a matter of supply and demand.
That was until one of her acquisitions didn't go as planned. People got hurt, and she landed in jail being held responsible for the consequences of her actions.
The only way to escape a lifetime in prison was to make a bargain with the powerful Eternal Witch. One chance to change the past. To set things right. For free.
Altruism wasn't in her wheelhouse.
Blaine, Boyd, and Bowie worked for years to achieve success. They did what many in the shifter world had attempted to do and failed. They found a cure for a rare shifter disease. Days before they were to offer their vaccine to the shifter world, a thief broke into their lab, stole it, ate up their food, slept in their beds, and then disappeared into the night.
Time was running out to get the cure to those who needed it most. The three were-bears were at their wits' end when help came from an unexpected quarter.
The thief that had stolen the original vaccine from them.
The quartet raced against the clock. Working together to locate the vaccine. Encountering danger and raging passion. Could the four of them hold it together long enough to get the vaccine back, or would the passion exploding between them become a distraction that leads them to failure?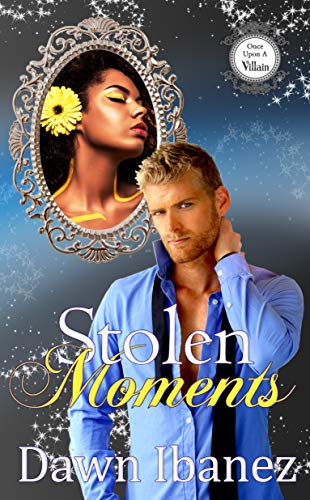 Dorian Gray.
Dorian Gray is bored with his immortality when he runs into the pretty little distraction wearing a little red dress. He finds himself caught between Cristal's charms and an old rival trying to steal his prized portrait. Now he needs to find a way to keep his painting safe and her in his arms.
Cristal Perry
An ink witch indentured to a life of crime. Her latest job is to study and recreate the spell that made Dorian immortal. The one time she was to pose as a distraction, she ended up in his bed. She has to choose between saving her family and the man that could become her destiny.
A Night to Remember
One night of desire leads to a whirlwind romance. To be together, Dorian and Cristal will have to find a way to free her from the rival's clutches. Otherwise they could both end up losing more than just their lives.
Book 7: Loving The Jekyll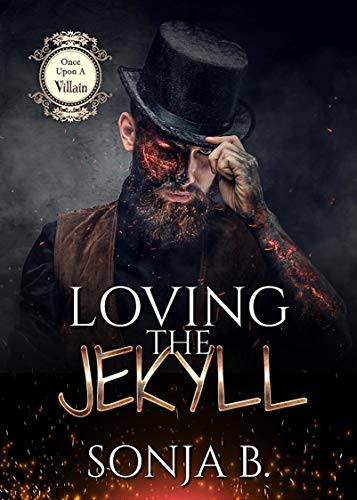 The Man
Though he's always had it rough, Isak Jekyll tries to live an honorable life. But it seems the entire world is against him. He's haunted by the sins of his father. Because of those sins, enemies from his past are stalking him, trying to get the secret formula his father entrusted him with. Then there's the beast who resides inside of him, a separate entity, who is hell bent on destroying everything and everyone around them. Then Chasity Nichols enters his life and everything changes. But is she for him or against him? Only time will tell.
The Beast
They call him a beast for a reason. Blaise Hyde is the rebellious type who wants to take the entire world on. Nothing and no one scares him. Filled with anger and a kiss my ass attitude, Blaise is not to be reckoned with, that is, until he and Isak find themselves in a situation that may be their downfall. When he sets his sights on Chasity, no one not even Isak will stop him from claiming her as his own.
The woman they both want.
A mistress of seduction, Chasity Nichols is the best at what she does. She's her boss's secret weapon to get information from his enemies and destroy them. But this latest assignment might prove to be the hardest one she's ever faced. Isak Jekyll is like no other. When she looks into his eyes, it's like someone else or rather, something else, is staring back at her. The things he does to her mind and body have her questioning who or whom, is seducing who?
The man, the beast and the woman they love.
In the end, who will be left standing?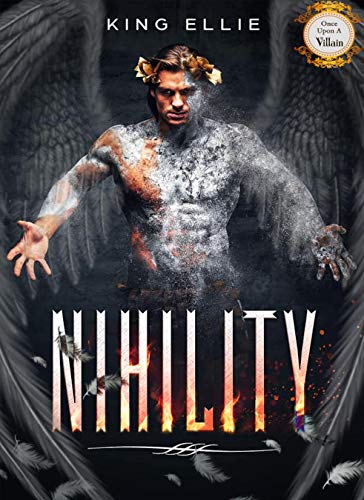 I gave up everything, even my divinity…Yet, here I am finding myself with a second chance.
You know what I say to my second chance? F*ck it and F*ck you.
I don't need it. What I need is to get lost, to forget. The one attempt I had at changing my life, I was given the cruelest joke of life.
I told you; I don't need it or her.
What the f*ck is your problem? Leave me alone. Let me be. I don't intend on loving or apologizing to her, even though I caused her scar. I'm not saying she deserves it but f*ck  sometimes, you hand us shit that we have to put up with.
I don't like the way she eyes me. The way I have the potential of losing myself in her eyes. I am not for anyone. You hear me?
So, take this up with someone else. Not Me.
Nihility; It's how I feel. It's how I am. How I'll always be…All I feel is nothingness.
Gideon Del Rey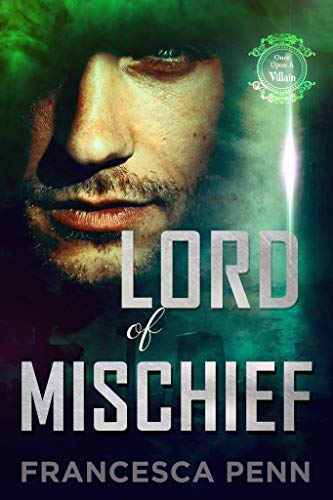 I'm infamous for my trickery. Perception is my plaything. But my fun came to the end. On the precipice of my destruction, I'm offered a second chance. A redo. While I've continued to use my godly powers of deception, I've managed to behave – mostly. A sultry temptress crashes into my life and short-circuits my reasoning. She was made for me, my soul mate. Only she can handle my true form. Others call me Loki, but she calls me her burden. We'll be together even if I have to forfeit my second chance to prove it.
WARNING: He is a god and doesn't follow human "rules." Some scenes may appear to be dubious consent (They're tethered. He knows exactly what she feels and thinks).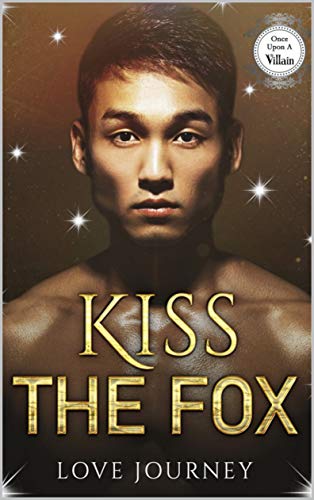 The touch of a Kitsune always comes with a price.
New Orleans, Louisiana – Kota Tamashi is a Kitsune Fox Spirit that specializes in naughty naughty pleasures and women are his prey. The magic of his kiss and the rhythm of his hips are wicked good – enchanted even. Have you ever craved someone so bad you thought that you might lose your mind? Well, one kiss from a Kitsune might wreck your life for one day, one month, or even a year – the effects may vary. But without a doubt, his touch will have you looking for him in the daylight with a flashlight at a million man march. All for one more taste of his delicious touch.
But all magic comes at a price and hell hath no fury like a woman scorned. His last intimate encounter was driven to pure madness, which left him injured, bleeding out on a cold wooden floor, and facing life or death in the midnight hour. Will he change his wicked ways if given the chance?
Kimberly Woods is traveling solo to New Orleans for a much needed vacation. A chance encounter leaves her determined to live it up and splurge on a little vacation hookup with a handsome stranger she met at the club. No one will ever know. What happens in New Orleans stays in New Orleans – right? But when she tries to kiss him, he backs away and smiles apologetically. Confused by his reaction, she tries again and gets the same result. Finally, when his defenses are down, she sneaks a peck on his lips and unknowingly ignites a fire.
Kota resists because his life depends on it. Kimberly persists with a burning passion. Now who is the prey?
Book 11: Basis of Comparison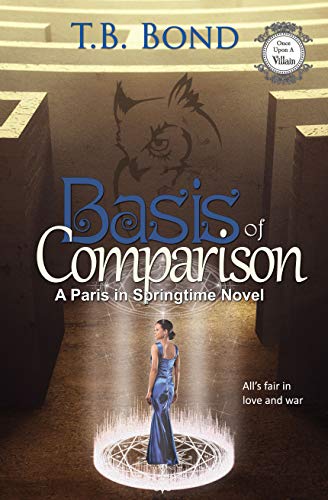 She's trying to find the two missing unicorns. He's on a mission to protect the students at his school. When their objectives collide, they must work through their attraction to protect their charges and their hearts.
She won't be pushed around
Seraphina Raziel works hard and plays even less. Business and pleasure don't mix. She's been there, done that, and had the scars to prove it. Her charges are in danger. She's not about to let her meddling family, killer ninjas, or a sexy headmaster get in the way of her objective. Besides when danger strikes she doesn't want any distractions.
He won't be fooled again
Oliver King has the weight of the world on his shoulders when he gains two additional charges that everyone would love to have. Between attending to his student's care, being a monarch, and the eldest brother of three, he doesn't have time for romance despite all being in disagreement. He may find Ms. Raziel sexy but he doesn't want a conflict of interest. Everyone's meddling is just one more headache.
A perchance meeting brings the two together in a dance around their attraction. They both have an opportunity to learn a lesson at love. Can these two find a way to become a part of each other's lives or will they get schooled by their own anxiety?
Basis of Comparison is book eleven of the Once Upon a Villainstand-alone series and is set in the Paris in Springtime series world. It's a fun, sexy, action-packed story about an awkward huntress and an emotionally burned headmaster on their journey to love.