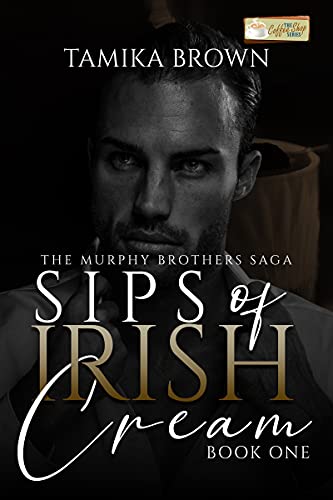 Rory Murphy can finally say that after all his trials and tribulations, he's finally become a successful business owner. With his older brother Liam's help, Rory's made some good investments and has been able to live comfortably. Now if only he could meet someone to share his life and love of coffee with. He's hoping to sweep a gorgeous mahogany doctor off her feet. Rory's never met anyone like her. Meantime, he's working to get his family out of the mess his little brother Brendan has gotten the family into with the local crime syndicate.
Laysha Graham is a small-town girl living a big city dream. She loves being an Emergency Room Doctor and she's worked extensively to become one of the best in her field. Laysha's seen everything you can imagine and more come through that emergency room door. Working twelve-hour shifts has not left a lot of room for love, but that might be changing now that she's met an Irishman who owns the cafe Laysha walks past on her way to the hospital. He seems intent on teaching her everything he knows about coffee and matters of the heart.
But when Laysha's life is in danger, she and Rory believe it has something to do with his brother's troubles or is the danger closer than they think?