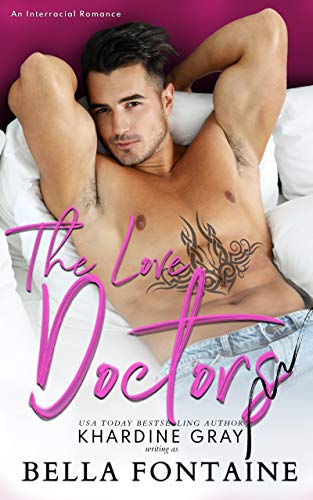 This is what happened when the billionaire bad boy met his match…
Jada
They call me The Love Doctor.
Dr. Jada Dane New York Times Bestselling Author of the revolutionary novel, Get with the Flow.
Love is my middle name, and this goddess earns a good living guiding lost women to it.
I have 3 simple rules of love:
1. Do not date scrubs- they have no money.
2. Know your worth and be picky.
3. Don't be afraid to kick timewasters to the curb. If he's into you you'll know from the get go.
That's it.
Maybe I got too comfortable with my fame and fortune, because I never saw that no good billionaire playboy, Ivan St. James, coming my way.
What kind of a name is Ivan anyway?
That man blindsided me and tried to work his charm on me with his good looks, and his perfect body, and his perfect everything.
With his bright self, he had the ostentatious audacity to tell me he can make any woman fall for him, even … me.
No, no, I don't think so.
He thinks he's the love doctor but I am.
You have to be burned by love to understand it.
You have to experience heartbreak of the worst kind to know how to fix a broken heart.
I had to go through all of that, so I know what I'm talking about.
With that in mind I gladly accepted his stupid challenge when he served it up on the table.
And damn my luck… now I regret it.
Because the man is too good at making me want him.
Ivan
She's not the love doctor, I am.
I like to conquer things that interest me. Mainly things, or women I should say, I'm told I can't have.
The more difficult the challenge, the sweeter and more desirable.
Like her.
The goddess…
Dr. Jada Dane with her lush full curves in all the right places and that dark brown skin I want to kiss all night.
I've already decided I want to make her mine, she just doesn't know it yet.
And, I'm not talking about one night.
She's a girl I'd like to keep.