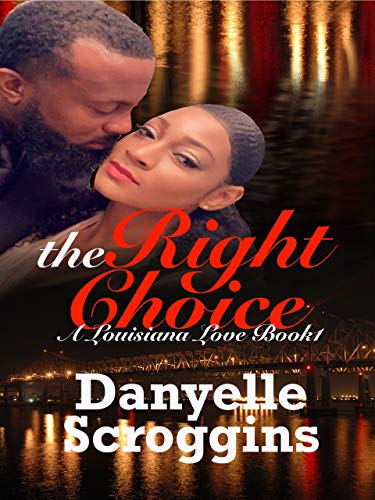 Jasmine Booth has fallen in love over the Christmas holiday to Vance Kimbrel Jr. and neither of them are willing to let the other go their separate ways. If you were born in a pentecostal, Baptist, or protestant home, you know the cardinal rule when it comes to living with someone with whom you have not married. It's the imaginary eleventh commandment…Thou Shalt Not Shack, and both Jasmine and Vance have decided to break the rules.
In The Right Choice, Jasmine Booth, the one and only daughter of Jasper Sr. and Jessica Booth, has made a choice that has made neither of her parents proud. She's moving to California to become the live-in woman of Vance Kimbrel Jr., and she refuses to change her mind because her family calls it sin.
Jasmine feels like she's old enough to make her own choices and decisions, but questions whether or not Vance will still respect her in the end.
Vance has found the love of his life. Now, coupled with his two main goals, finishing college and going into the league, he's now added, becoming the husband of Jasmine Booth.
Something will happen to make Jasmine question whether or not the right choice was made. But in the end, it was Jasmine's choice to make.
Will this choice lead them in a direction that's deeper than disappointing their parents? Or, will both Jasmine and Vance learn a lesson that will last a life time.
One thing is for sure, we all are entitled to make choices, but the question will always remain, Are we willing to endure the Consequence or our choice? And, Whether or not it was, The Right Choice.