This week we're featuring the Dracon Mates Series by Siren Allen.
Don't step into their lair if you can't stand the heat. Prepare to fall in love with the shifters from the Dracon Mates series.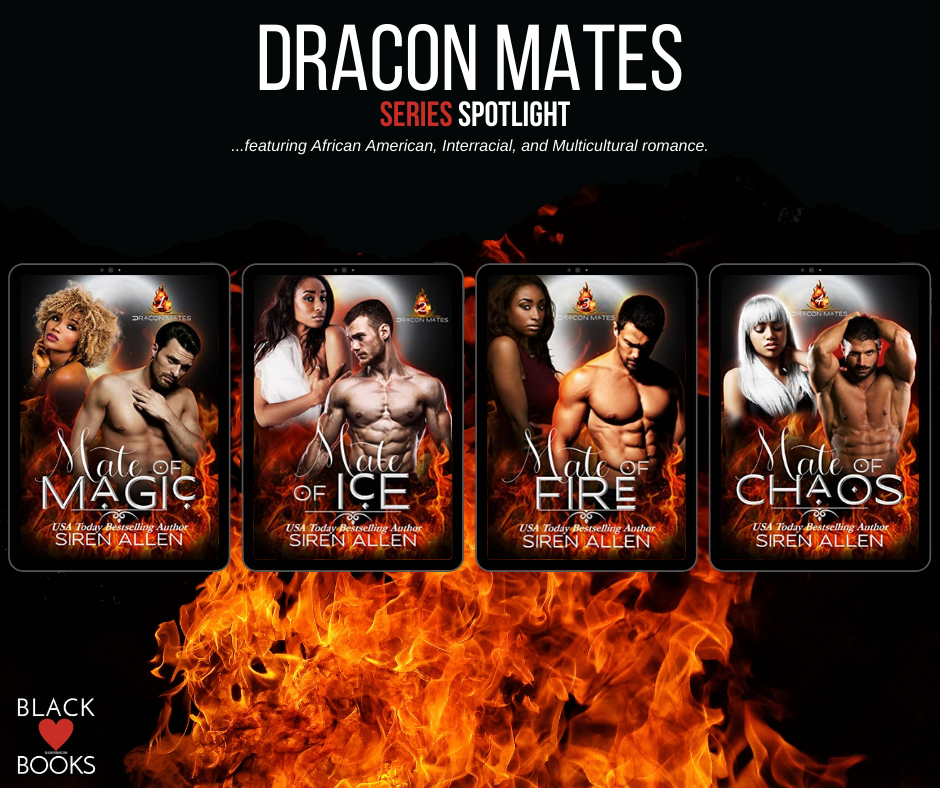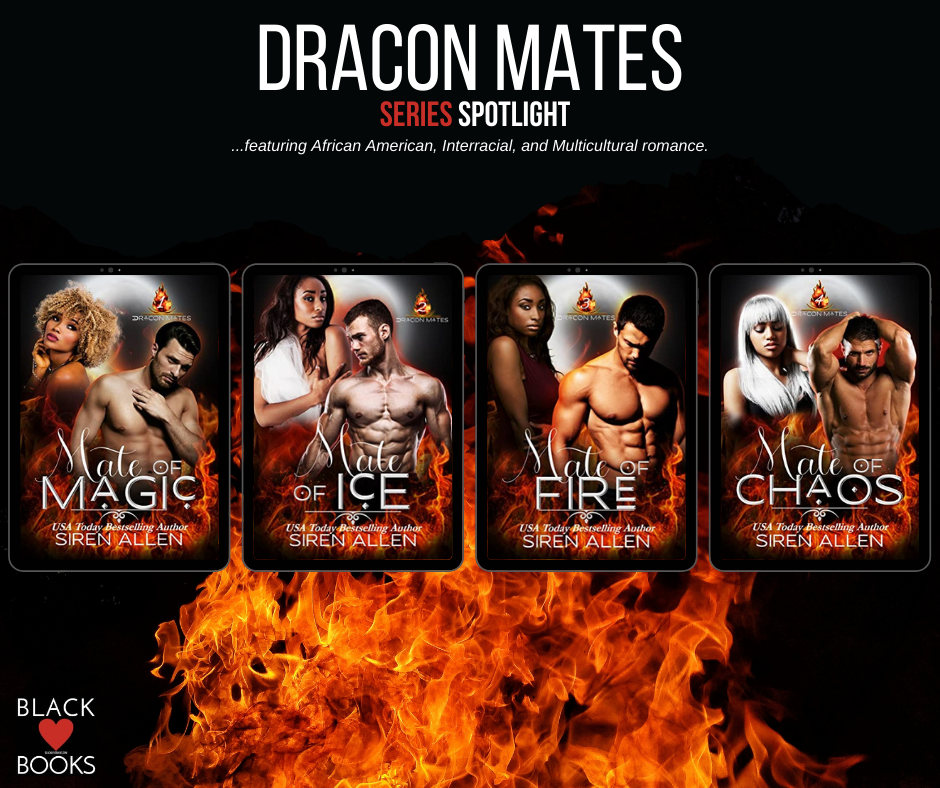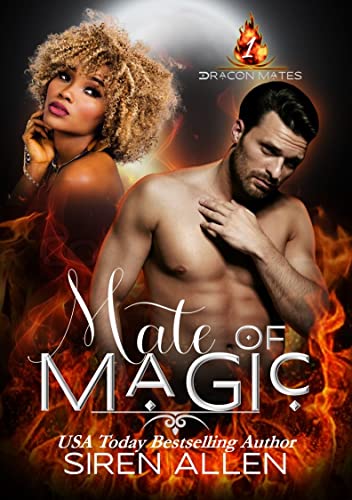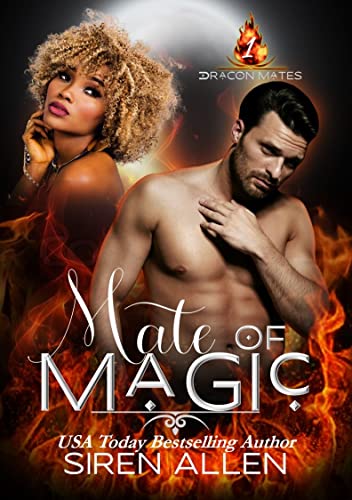 His touch awakens the monster inside her.
There's a darkness inside Ciera Duvai that's begging to be released. Every day, she struggles to keep the evil at bay. When a naughty encounter with a dragon causes her to lose her skirt and her control, her true identity is revealed. She's pretty sure the dragon in question is her mate. Dragons are an unforgiving lot, but, he's her mate, he has to forgive her for all the crimes she doesn't even remember committing. Right? Wrong! He wants her dead and Ciera isn't going down without a fight. It's time to show her mate that her monster is bigger than his.
Her touch excites the monster inside him.
Edmund Dracon is losing his mind. He's gone too long without a mate and the loneliness had taken a toll on his sanity. His inner dragon has consumed his thoughts and is slowly taking over his body. Soon, he'll have to be put down or he'll become a threat to everyone. There's only one creature who can save him from himself: his mate. When he finds her sneaking out of his castle, he thinks the Fates have finally answered his prayers, that is, until he finds out who and what she really is. Allowing her to live would be an act of treason. Yet, now that he's touched her, killing her doesn't seem right. Edmund has a tough decision to make: protect a mate he doesn't trust or protect his brethren?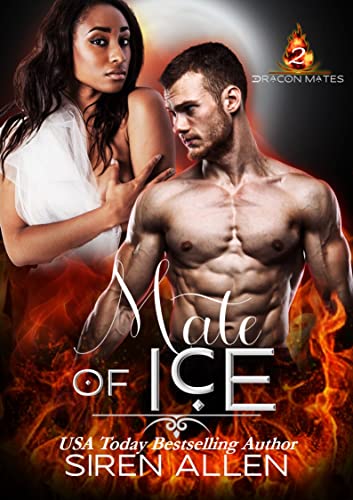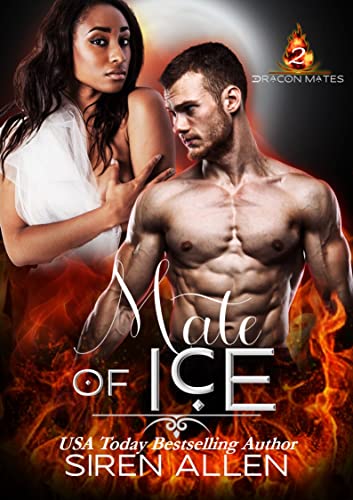 His touch melts the ice surrounding her heart.
Mya Leggett's plan is simple: help a hurt dragon back to his castle and be rewarded for her efforts. Everyone knows dragons have treasures. Once she's paid, she'll use the money to pay off her and her twin sister's debt. She hadn't planned on being told she couldn't leave the castle once she entered it. She definitely hadn't planned on learning that the wounded dragon she helped, was actually the alpha of all dragon shifters. To make matters worse, he thinks she's his mate. Her… a vampire, a creature of the night who doesn't believe in sex or love. How can she prove to a determined beast that she isn't the female he needs?
Her touch makes him want to claim her in the most primitive way.
Zane Dracon's plan is simple: bring his mate to his castle, then convince her to stay there, forever. He expected her to fall in love with him instantly. He's the alpha, the most feared creature in Velahn, the strongest dragon that's ever lived. He can protect and provide for her better than any other creature in Velahn. Yet, she isn't impressed with his strength and his fighting skills. It's going to take more to win her over. However, he doesn't know how to give her more. He knows how to fight. He knows how to protect. But, he doesn't know how to love. Will a vampire who's never felt desire and a dragon who doesn't know how to love be able to make it work?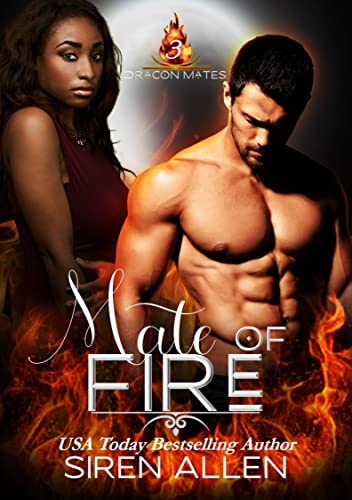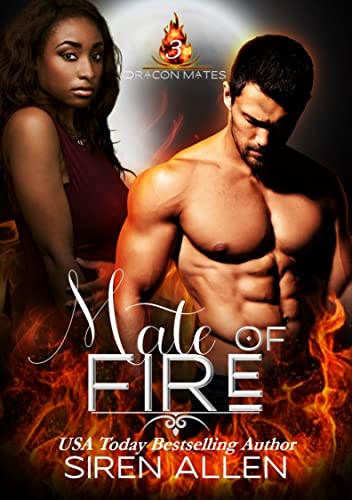 His touch awakened a part of her she never knew existed. Kya Leggett's mission is simple: save her twin sister from the fire-breathing bastards at the Dracon Castle. She hadn't planned on having one of those bastards show interest in her. She definitely hadn't planned on letting him touch her in ways that left her gasping for air. Is his interest in her legit? Or is it meant to distract her from what's really going on at the castle of dragons? From the second he laid eyes on her, Drax Dracon knew Kya belonged to him. She's everything he asked the Fates for: a passionate warrior female who is beautiful inside and out. Now, all he has to do is convince her that she belongs with him at the Dracon Castle. Will she accept him as her mate, or will his fire be too much for her to handle?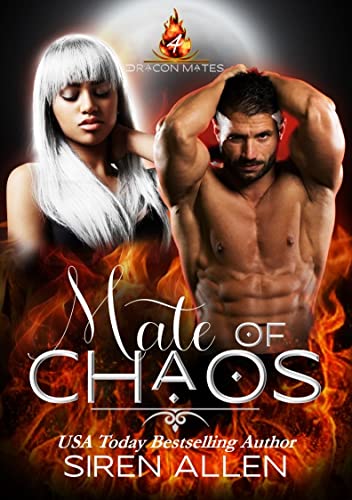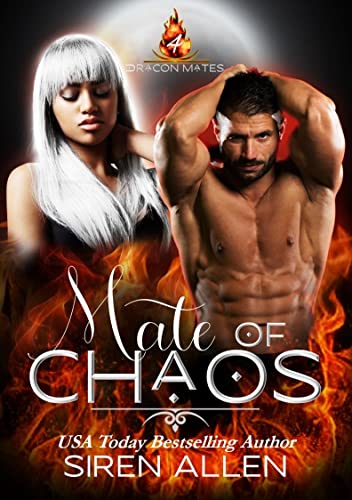 His touch unleashes the chaos inside of her.
Which is the main reason Hell is avoiding Asher Dracon. The other reason is that his touch makes her long for a forever she knows they can never have. Hell has seen the future. She knows how their love story ends. Though she's tried telling him that, her stubborn dragon is determined to prove her wrong.
If rejecting him will save his life, she's prepared to do just that. What she isn't prepared for is how wonderful being with him feels. He's the only male who can handle her chaos. Unfortunately, if they stay together, it's her chaos that will be his downfall.
Her touch makes him want forever with her.
There isn't much Asher Dracon fears. He doesn't fear the chaos that follows his mate everywhere she goes. Neither does he fear the rebels who want to take down him and his brethren. He also isn't afraid of the darkness that lives inside of him. However, there's one thing he does fear: losing his mate. To keep her in his life, he'll do whatever it takes. Even if it means putting his own life on the line.