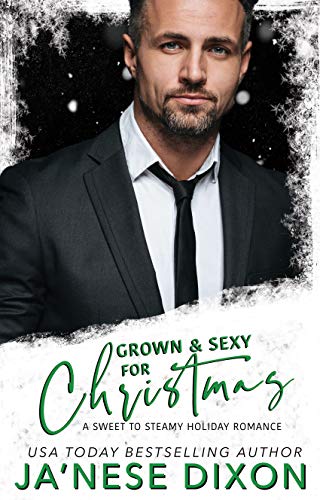 Life isn't what I bargained for.
I live across the country without my family and my girls—a sacrifice I made for my career. But it only leads to another glass ceiling and a bunch of bureaucracies because I have two legs instead of three.
After yet another disappointing annual review, my best friend and I meet in New York City. I give myself thirty days to figure out what the hell I plan to do next, and while I figure it out, Quanie's 'bout to get her groove on.
I'm about to party.
Eat too much.
Drink too much.
However, what I don't expect is Carson Wellington.
He's grown, sexy, and loaded. He wants all the things I can't give him—a wife, family, forever. Not when I'm torn about my career, where I want to live, and whether it's time to give up on my dreams.
Now isn't the time for love, or him, or mistletoe… or Carson's steamy kisses.
But he's a man not used to hearing the word no, and somehow my plans clash with his plans, and my girls' trip turns into a Christmas I'll never forget.