This week we're featuring Haven by author Nia K. Foxx.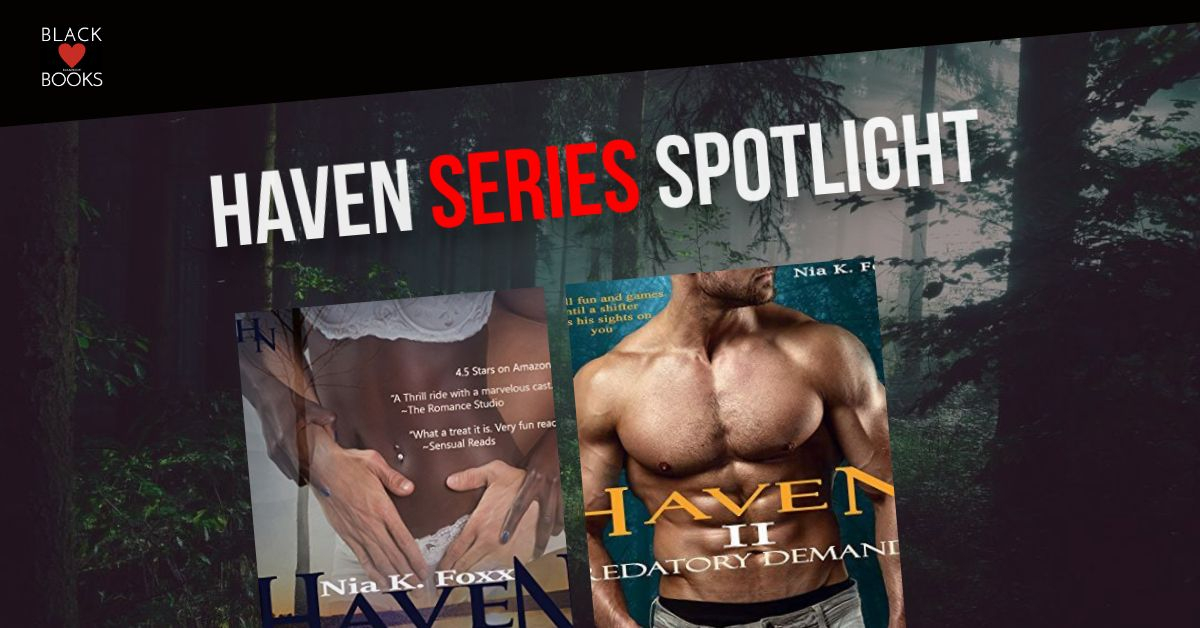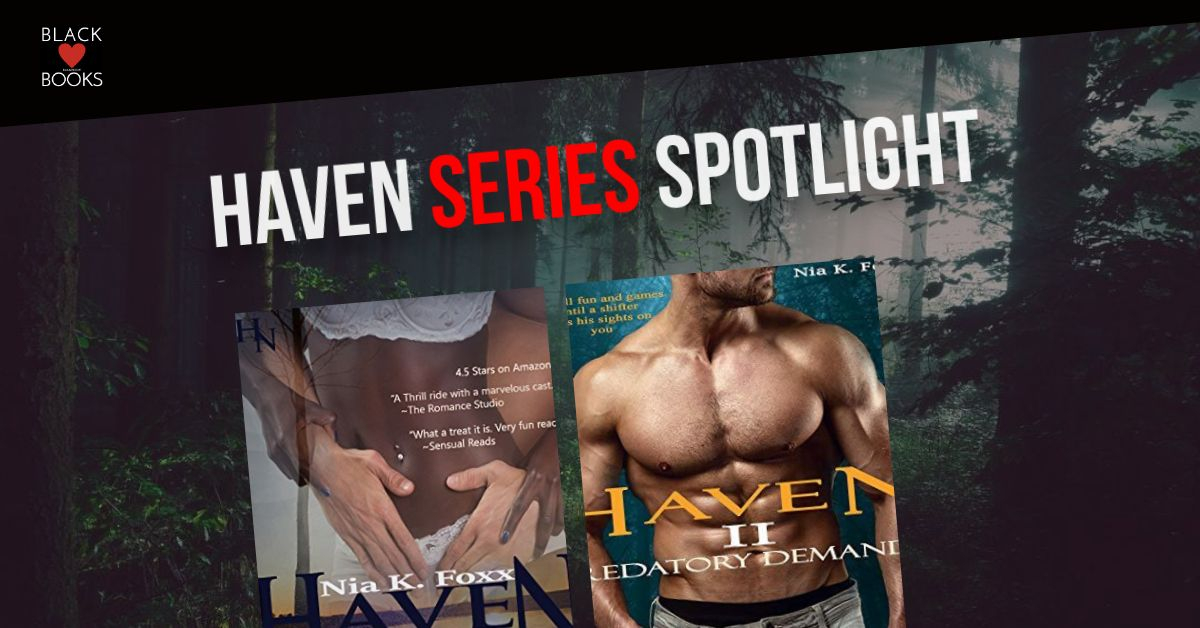 Haven: Rules of Mating
BOOK 1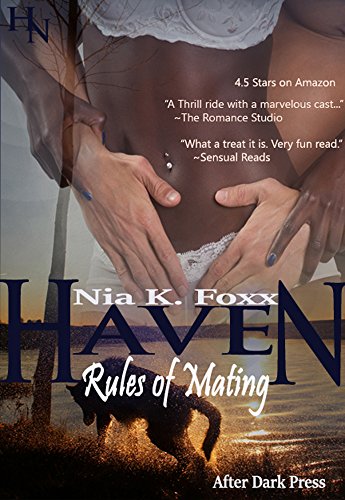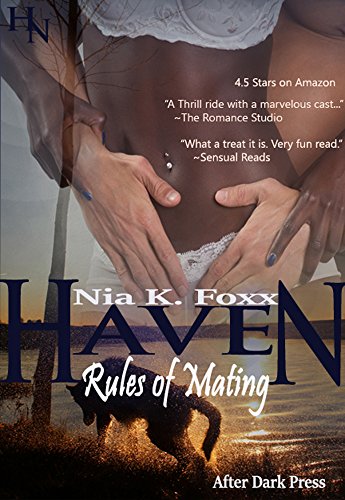 Ashlei Preen had spent her entire childhood trying to fit in with the residents of Haven. A pretty tall order for someone deemed a regular human in a town of shifters. In spite of her minor "defect" she managed to hold her own. As an adult she applied that same tenacity to her medical practice. Lately her thoughts have been filled with the town's newest resident who seems more eager to be away from her rather than share the same air space, but Ashlei's used to having to fight for what she wants.
Done with the big city and the stream of crime that consumed his life as a Special Forces detective, Seth Riddick thinks Haven is just what he needs: a thriving shifter town where he can be true to himself and enjoy his frequent hunts without fear of being tranqed (that really pisses him off). Haven's definitely a paradise for a lone wolf like him, but even paradise has its complications. For Seth that complication comes equipped with a stethoscope and enough determination to have him questioning his bachelor status.
Haven 2: Predatory Demands
BOOK 2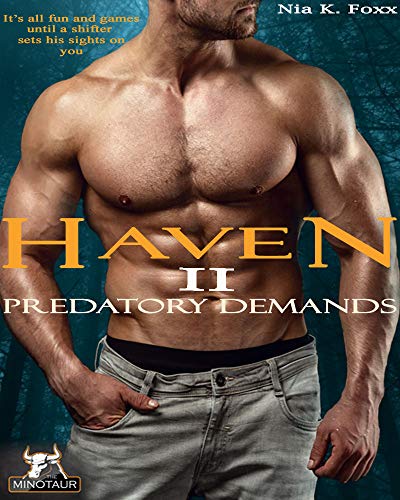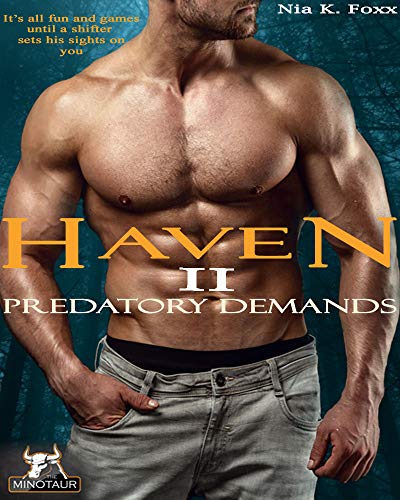 Haven, believed to be your quiet, run of the mill remote mountain town full of regular small town folk. But, is anything ever as it seems?
Try this on for size:
•A quirky hodge podge of shifters.
•An overabundance of Alpha male testosterone on deck and the women who know how to keep it in check.
•And the recovery of a missing woman.
Oh, did I forgot to mention a mystery that threatens to expose the entire community?