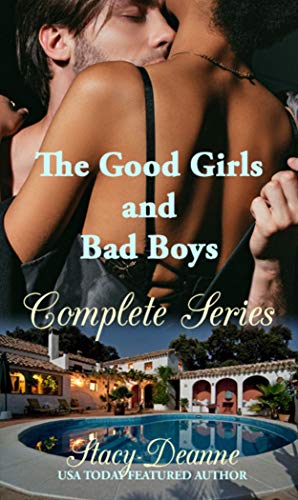 Who's That Girl:
When Georgia sets foot on the Spears' family estate claiming to be the late Anthony Spears' daughter, all hell breaks loose. While Anthony's widow Wanda takes to Georgia immediately, Anthony's stepdaughter, Osana, refuses to believe Georgia is Anthony's daughter and sets off to prove her suspicions to protect Anthony's estate.
Georgia is thrown off track when she comes face to face with Kel, a man from her past who she's always loved. Kel loves Georgia as well but is not sure that they belong together. Yet, the more they try to fight their feelings, the more they realize their love will never go away.
Georgia finally realizes that having money does not bring instant happiness and that blood is not always thicker than water.
You Know My Name:
Feisty and sexy CEO Osana Royal has the world at her multimillion dollar fingertips until business colleague Preston Kinard attacks her in his bedroom. Osana escapes his advances only to enter the fight of her life once Kinard turns up dead. Since she was the last person to see him alive, Osana keeps her ordeal with Kinard a secret but little does she know blackmailer Max Ace has been watching her, and Kinard's murder sets the stage for the crook to get his hands on Osana's millions.
Osana's billionaire lover, Shad Sidney, will do anything to save Osana from Max's clutches but her freedom might be something even Shad's money can't buy.
Osana vows to get Max out her life so she can live happily ever after with Shad, but soon realizes Max isn't the only thing standing in the couple's way.
Hate the Game:
Uh…oh. Guess who's back?
Little Miss Goody Two Shoes Leslie Whatley finds herself in a pickle when conniving yet sexy blackmailer Max Ace pops back into her life.
When Max learns that Leslie has recently won the lottery and is now a bona fide member of Santa Barbara high society, he gets information on her father and blackmails Leslie for half her winnings. Things gets crazy when Max finds a dead woman in his hotel room just when Leslie comes to drop off the check. Max's fends off hotel security and pretending Leslie is his hostage, goes on the run.
Max claims he didn't kill the woman and begs Leslie to go along with the ruse long enough for him to get to a safe place. Leslie refuses at first until the police name her an accomplice in the murder.
Max and Leslie plan to confront the man who set Max up for murder, but what they didn't plan on was falling in love.