The Love 101 series, by author J. Nichole, follows Laila Jackson through her years at a Historical Black University. During Laila's time at Lee University she falls for a frat guy, and her dear friends help her navigate the ins and outs of her complex relationship.
The full series is available in Kindle Unlimited.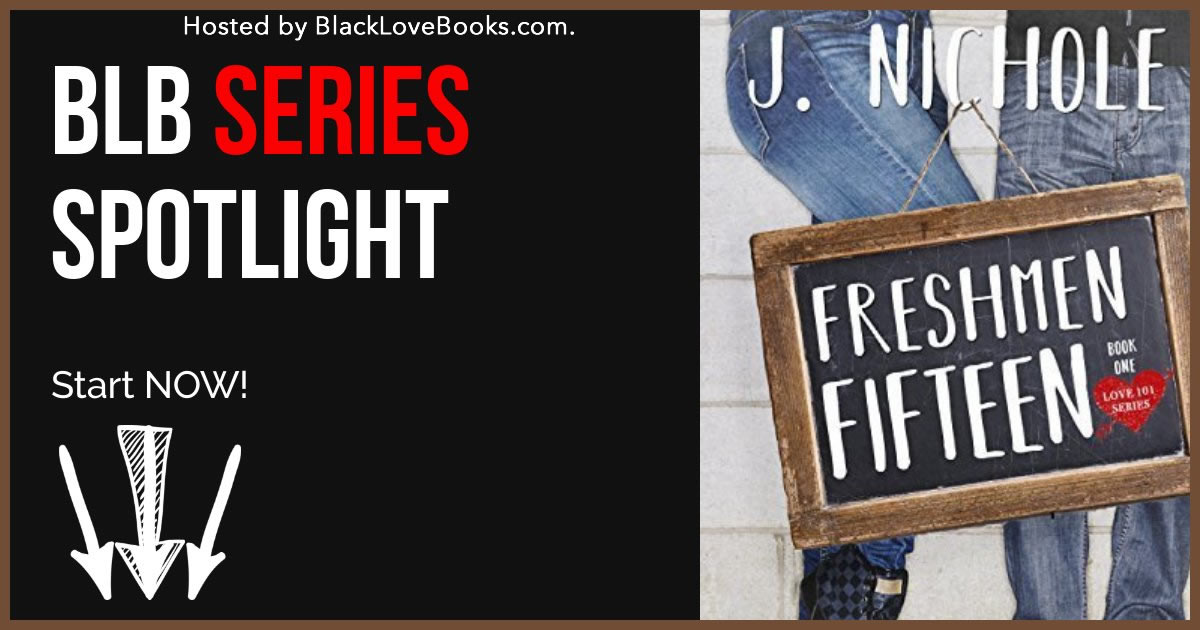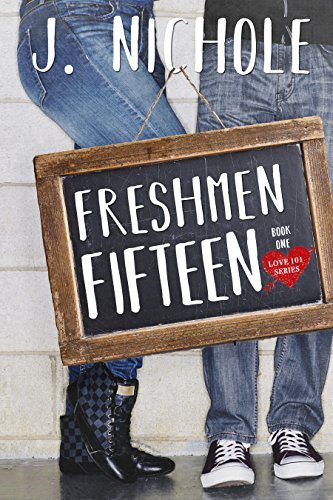 "Hello, my name is Chris."
Would have been a perfect way for Chris to introduce himself to Laila at the frat party, but no instead he danced up her leg. Although Laila was attracted to Chris, was he someone she wanted to be involved with? He's a senior and she's a freshman. Is she just naive, and should she ignore him at all cost? Or should she explore this thing with Chris?
Book 2: Sophisticated Sophomore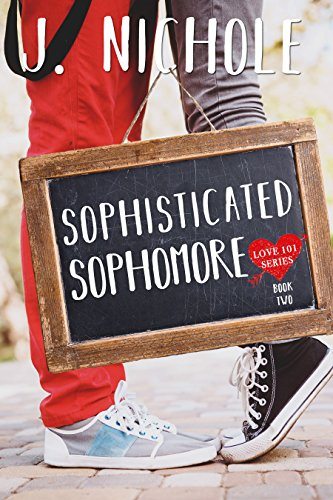 Laila Jackson survived freshman year at Lee University, a historically black college and university in Tallahassee, Florida. Now summer is over, and she's signed up for another grueling course load.
Luckily, Laila has the perfect distraction from her studies! She and her boyfriend, Chris, are closer than ever. Together, the two of them survived the machinations of Chris's unstable ex-girlfriend, Courtney—but she's not done with them yet.
While attending a football game with Lee University's rival, A&T, Laila is surprised by the appearance of an old acquaintance. Throughout high school, Laila always had a crush on Josh, the brother of her best friend, Tanya. She thought he never saw her as more than Tanya's friend, but their chance meeting changes her mind!
Suddenly, Laila is in the middle of a love triangle. Josh is finally interested in being more than just friends, but she and Chris have worked hard to build a solid relationship. Courtney's meddling further complicates Laila's relationships.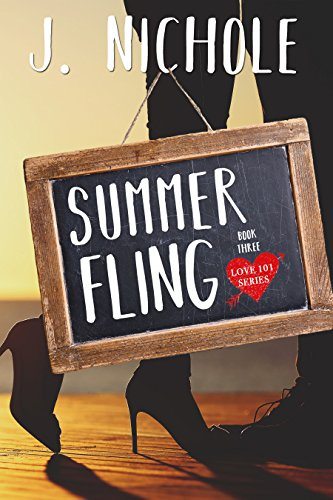 Frustratingly Single.
That's how Laila entered her summer internship in Jacksonville. It's been a few months since she last heard from her ex-boyfriend, and now Laila is ready to mingle.
She meets a couple of guys — an alum from her university, and an NFL football player. As interesting as they both are, she finds herself reconnected with her high school crush.
Is the crush just a fling, or will it be something that will last?
Book 4: Grown & Sexy Senior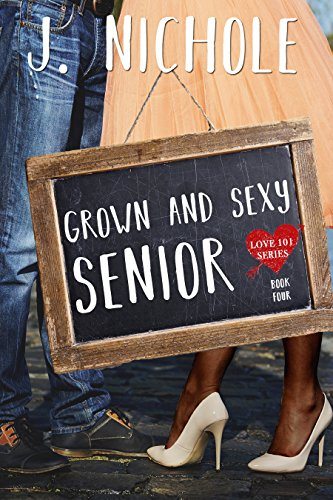 In this, the final chapter of J. Nichole's Love 101 series, Laila Jackson graduates from Lee University and starts her new career as a journalist. As senior year winds down, she must make tough decisions and discover what—and whom—she truly wants in life.
Laila is caught between two incredible men: Josh and Chris.
Josh was her first crush. He patiently waited for her as she tried to sort out her feelings. He always knows just what to say to make Laila feel better, and he wants her to move back home to be with him.
Chris was Laila's first everything else. He was the first man she wanted to spend the rest of her life with. And he always put her first too. Even their confusing and devastating breakup was a result of the evil scheming of Chris's ex-girlfriend, Courtney. Chris thought that leaving Laila would keep her safe from Courtney but soon realized he couldn't live without her. Can she live without him?
Laila will have to draw on all the wisdom she has earned in the past four years to decide which path to take—and which love to choose.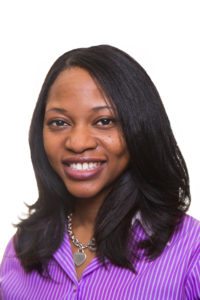 J. Nichole is a Contemporary Romance author. Her love of Romance novels grew into her love for writing. She enjoys creating lively characters that are realistic, and demonstrate black culture… the good, bad, and the fabulous. Characters even with all their dramatics still find their way to a happy ending.
When J. Nichole isn't writing, she's doing a million other things; being a wife, mother, and an IT Consultant when she's feeling nerdy.
J. Nichole hopes to create insomniacs out of her readers. Ones who can't sleep until the last page is read, but when the last page is read stay awake thinking about what happens to the characters beyond The End.