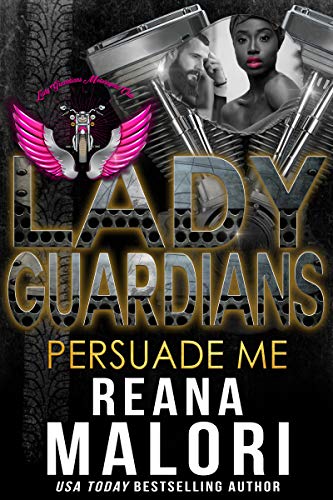 ~ Sometimes good and evil must coexist to bring about the reckoning. ~
Ebony – I've never begged for anything. Until the day I begged him to save my life.
Fear was not a word I used. Failure had never been an option. Even as life threw me curveballs on a regular basis, I powered through. My job as a police officer drove me to do better, be better than anyone else, and to protect those who needed my help. My position as President of the Fairfax Chapter of Lady Guardians instilled a sense of sisterhood and passion for my community. I'm proud of the person I've become and have no regrets about the life I've lived. Well, except one–and it happens to be the man hovering over my body as I bleed out on my front lawn.
Cole – Life on the other side wasn't all it was cracked up to be, but my forgiveness will be found in the unlikeliest of places.
The day I came home to find my beautiful neighbor on the verge of death, my world shifted. She'd seen me when all I wanted to do was hide, not allowing me to wallow in my guilt and memories. The things I'd seen in combat, scarred me for life, changing me into someone I hardly recognized. But it didn't matter to her. Now someone had hurt her. The woman I desired from afar, even as I knew it was best that I stayed on my side of the street. I was no good for her. For anyone. But someone had tried to harm her, and that just wouldn't do at all.