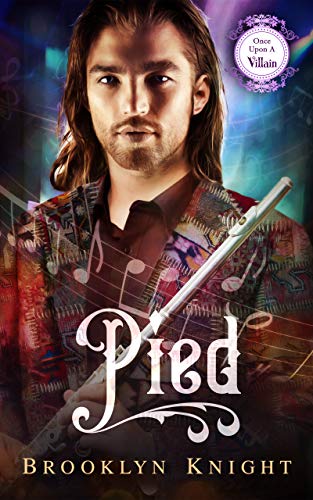 She cannot see me, but she can hear me; and that is all I'll need to make her fall in love… with me.
Everything I've ever needed, is right here in my Paradise, including the whining brats I led away from their parents eons ago with my magical flute; but when that sorceress, Celeste Dubois, shows up and suggests that things need to change – that I need to change, I know she has lost her mind. That is, until she presents me with a brown beauty named Melodie, who awakens something deep inside me with her own music. I thought I had everything, but suddenly, I'm considering that maybe I don't. I'm full of magic and music, but will those be enough to win Melodie's heart? Especially when she learns that I'm the villain she despises from the folktales of old?
I can't see him, but his music is like magic, and it restores my belief in true love.
Patrick appeared out of nowhere – not that I can actually see him, but the aura and the vibe he carries is unlike anything I've ever experienced. Sometimes, I think I can actually see his radiance, and when he plays that flute of his, the sound is like healing magic. But my son, Rafael, has reservations. He says he recognizes Patrick from somewhere, though he's not totally sure. Rafael is my eyes. I want to follow his lead, the way I always do, but Patrick is like magic, and his music is beckoning me closer…