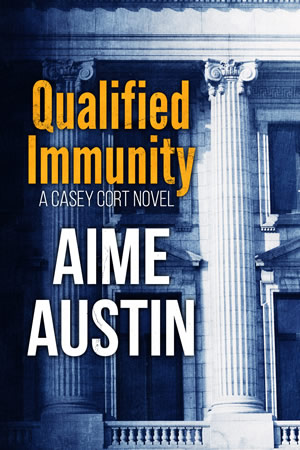 One thread pulled, everything unravels.
Sheila Harrison Grant is the first African American woman ever nominated to the federal bench in Cleveland. But when her thirteen-year-old daughter Olivia shares a family secret with a well-meaning guidance counselor, she sets the wheels in motion to feed a partisan senate's opposition, threatening her mother's position…and both of their lives.
Once an ambitious young law student with promise, Casey Cort made the mistake of crossing a classmate from a prominent and influential family. Now she works as an unfulfilled, faceless cog in a broken legal system.
When fate gives Casey a second chance, she has to set aside her lack of faith in justice and find the strength to fight for those with nowhere else to turn.
In this first novel of the Casey Cort series, Aime Austin—a former trial lawyer in Cleveland—weaves a tale that blends the best of today's top legal thrillers with the heart and soul of women's fiction, in a story ripped from real-world headlines.
** This book is available inside the DEATH AND DAMAGES. 25 exclusive mysteries and thrillers by bestselling and award-winning authors.