This week we're featuring Romantically Ever After.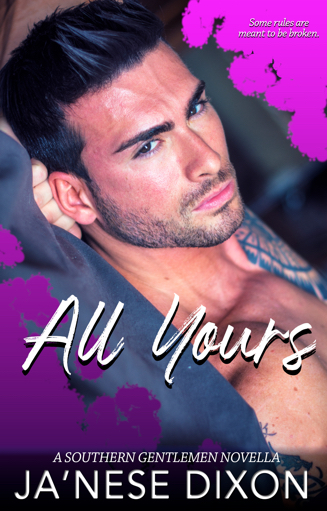 Rules are meant to be broken, especially when it comes to this curvy chef and infamous playboy.
Miya Montgomery is the head chef and one-fifth of Southern Soul, a family-owned soul food restaurant. On the heels of a nasty breakup, Miya welcomes the shift in ownership and preparation for expansion. That's before her brother, Kamal, calls home, his best friend, Dean.
Dean Wellington arrives in Houston, ready to consult the Montgomery family through its management transition, not expecting Little Miya to be the curvy bombshell who steals his heart on sight.
Ignoring their chemistry is impossible. Dean's sweet smile and steamy eyes scorch through Miya's clothes and her objections. However, her tattered heart is counting his casualties, refusing to be Dean's next victim.
Kamal has a strict rule concerning his baby sister: Hands off. But since when has Dean met a rule he didn't want to break. And Miya's finding it harder to ignore his independence and southern charm.
Dean's hell-bent on making their own rules, and Miya's worried that when he's had his fill, he'll leave her with an irreparable heart. But their late nights have her willing to play with fire, praying…she doesn't get burned.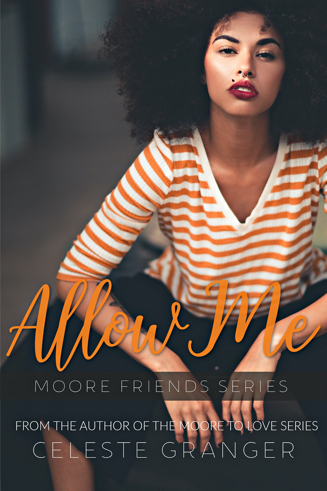 The first encounter was accidental. He made sure the next one was intentional.
Photographer, Elle Moore, is much more comfortable behind the camera, capturing special moments and living vicariously through the loving moments of others. After a painful breakup, Elle pours her heart and soul into her art. Creating becomes her only love.
Billionaire, Winston Pierre-Toussaint, is a consummate businessman, making moves and multimillion-dollar deals. He almost made it to the altar, once. But that arranged relationship was more about business than love. Although Winston can have any woman he wants, he refuses to settle for less than what he desires.
As fate would have it, their paths cross. Elle is an unconventional beauty that intrigues him from the start. Winston will stop at nothing to capture her heart.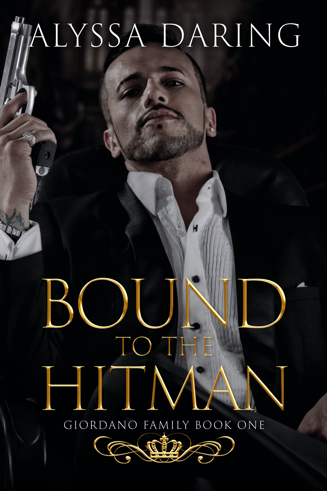 The dark side of their world never looked so attractive.
Stefano Giordano wields a weapon as well as he blends in. His job as the family hitman demands it. Unfortunately, it also demands that he settle into in an arranged marriage that he'll do anything to get out of. When his best friend offers a solution, Stefano discovers that a fake engagement might be the answer to all his problems. Until murder gets in the way.
Katina Parrish knows danger. Her best friend lives and breathes it, and she's even seen him take a life to protect her. Just because she can trust him with her life, doesn't mean she can trust him with her heart, though.
Secrets from the past never stay buried, though. Katina finds her life in danger, once again, and nowhere to turn except Stefano. How far will he have to go to protect her? Can their friendship survive the threats on all sides? Will their love find a way to blossom, or will the darkness they live in swallow everything they stand for?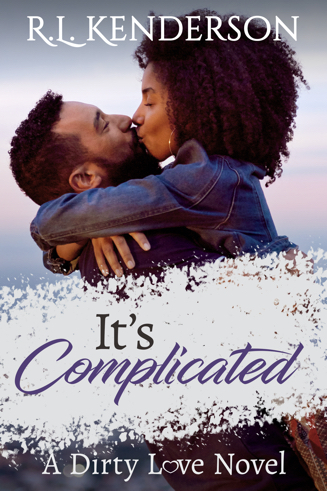 Sleeping with his friend's little sister is probably off-limits. Getting her pregnant definitely is.
Tiana Hall has plans. She's going to go to grad school, get a great job, and then find a man and start a family.
Ty Morgan leads a great bachelor life. He has a good job, a nice home, and the freedom to do whatever he wants.
So, the two of them are on the same page when it comes to an evening of hot sex at her brother's wedding. One night. No commitments. Simple…as long as her brother doesn't find out.
Except this one night is about to turn into the biggest commitment of all. And there's nothing simple about telling your friend you knocked up his sister.
Relationship status: It's Complicated.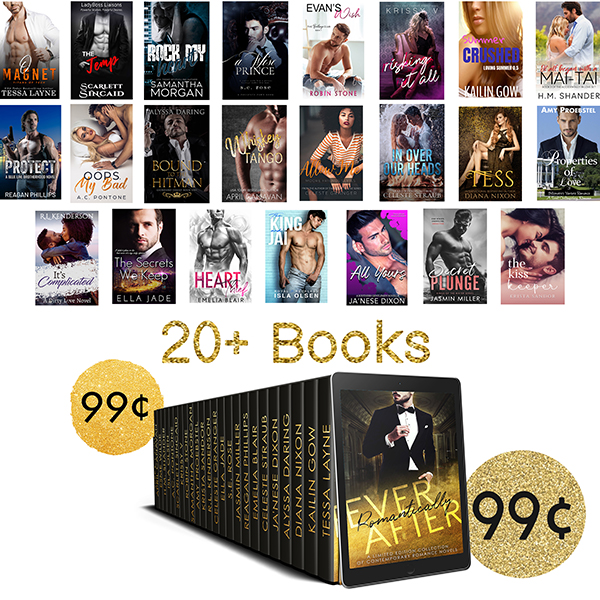 The abs are hard. The kisses are countless. And the happily ever afters will leave you breathless…but no one said getting there would be easy.
With billionaire bad boys, second chance lovers, sexy royals, delicious daddies, secret babies, and more of your favorite contemporary romance tropes, there's something for everyone in this collection of 24 contemporary romance novels from today's USA Today bestselling, award-winning, and rising star authors.
Twenty-four chances to find Mr. Right. What could go wrong?
These original, standalone, full-length novels are packed with unforgettable emotions and surprising twists in romances ranging from sweet to scorching, suspenseful to comedic, and everything in between.
Fans of Jill Shalvis, E L James, and Sophie Kinsella will devour Romantically Ever After.
Don't miss the chance to set your device ablaze. Get your naughty or nice girl fix here and feast on twenty-four tantalizingly hot leading men when you scroll up and one-click to discover these hot new book boyfriends today!