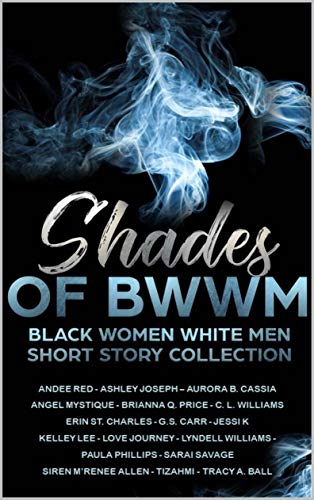 This unforgettable collection features Black Women White Men (BWWM) in a fun selection of short stories. Love Journey Books brings together some of the most unforgettable BWWM stories, beautifully written by the authors themselves.
Featuring 30 micro-fiction, flash fiction, and short stories by 17 writers for one low price!
Whether you're looking for romance, fantasy, paranormal activity, science fiction, drama, or mystery – Shades of BWWM is just the fix you need.