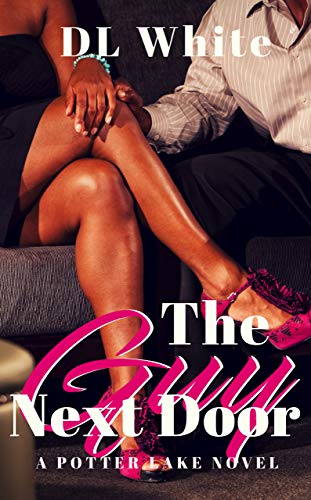 The magic of Potter Lake strikes again when Evonne Girard— cosmetologist and obsessed podcast fan meets Taj Wright— Registered Nurse and musician following a nasty fall in the parking lot at the Curl & Dye. There are jokes, there is flirting, lingering stares abound… but neither thinks they'll see the other again any time soon.
When Evonne takes a step toward adulting and moves out of her parent's home, she discovers that the cute house she's renting belongs to the handsome, sexy nurse with the eyes she can't forget. But she's not in Potter Lake to meet a man. She's on a mission to prove to her parents that she isn't the failure that showed up on their doorstep ten years ago.
Taj is delighted to rent his guest house to the pretty, snappy former patient he can't stop thinking about. Potter Lake was a place to run when his dream died, a haven to start over and give back what was given to him. When the opportunity to live that dream again rolls around, Taj isn't sure that he wants it to come true.
Evonne and Taj are forced to live in close quarters during a severe storm and quickly become more than landlord and tenant. When the same storm drives them from Potter Lake to a beachside retreat, worlds collide.
One shared secret could change the trajectory of something beautiful. On a rainy night in Georgia, two hearts meet. They're never the same again.